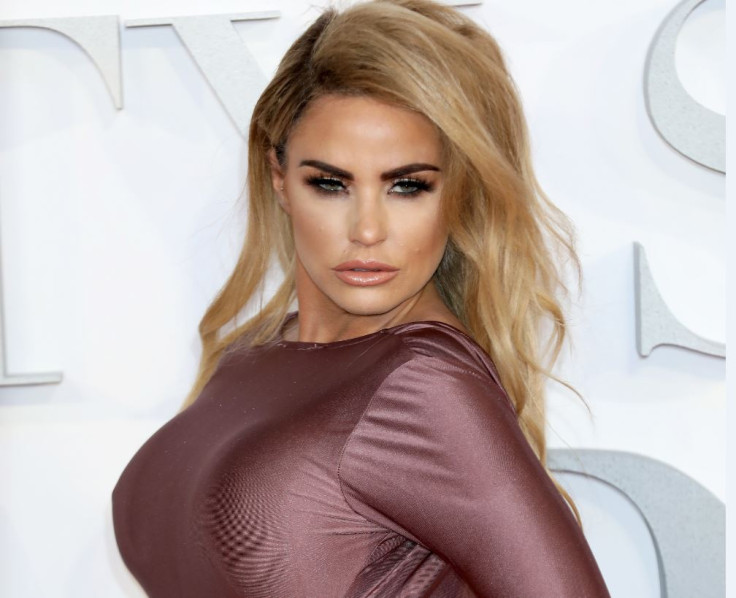 Katie Price has had a tumultuous few weeks after exposing her love rat husband Kieran Hayler in an explosive interview, but it looks likes the former glamour model could soon be channelling her heartbreak into her music. The 39-year-old star has revealed that she is working on a solo album.
She made the surprise announcement during 'An Audience With Katie Price' in Preston, telling the audience: ''I'm working on an album at the moment - I'm definitely bringing an album out, I don't care what anyone says. I wanted to do it so I'm doing it."
Despite her failed previous attempts to dominate the charts, the mother of five insisted that singing was in her blood. ''I'm like my real dad in a lot of ways - he likes to entertain and is a singer, in Brighton I'll get him to come up on stage and sing with me," she explained.
''I'm not really a singer - still really getting used to it.''
Fans may recall that Price released her album A Whole New World with then husband Peter Andre in 2006. The record peaked at number 20 on the UK album charts. In June, she debuted her single I Got U on Loose Women. It was considered a flop and failed to break into the top 40.
But a defiant Price is determined not to give up on her dreams. She said: ''I'm a frustrated pop star and I won't let anything stand in my way.''
After ex-stripper Hayler allegedly cheated with their children's nanny weeks after renewing their wedding vows, Price has lots of material for her new record.
"Kieran told me they were f*****g all over my house for a year. They had sex everywhere except in our bedroom, they even did it in the kids' bathroom," she told The Sun, revealing that she would be legally separating from the former stripper on account of adultery.
However, the Loose Women star's former nanny, Nikki Brown, hit back at the allegations, telling the Daily Mail that the "vile" TV personality was using her as a scapegoat because she wanted a divorce. "It's all a little story that comes from her head," she said. "That's how Kate works. She's jealous."