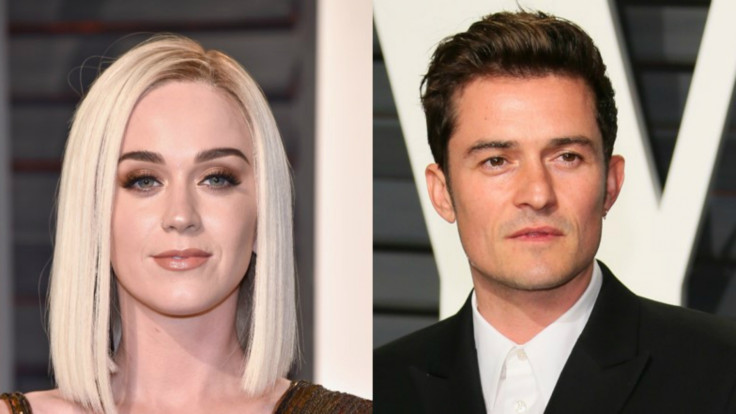 It seems like Orlando Bloom and Katy Perry might be back together. The former couple reignited dating rumours after they were spotted together at a concert over the weekend.
According to E! News, the pair was seen "kissing and cuddling" at Ed Sheeran's concert at the Staples Center in Los Angeles on Saturday night (12 August).
Both Perry and Bloom went for a discreet look as they tried to hide their identity by wearing baseball caps and bomber jackets. However, the disguise wasn't enough to stop some eagle-eyed fans from recognising them.
The fans who spotted the duo took to social media to share photos of the former couple watching the concert from their floor seats, with Perry leaning back into Bloom.
"They definitely seemed like they're back together," an eyewitness told the celebrity news website. "They cuddled most of the night. She sat on his lap most of the night and shared kisses."
"They looked like they were having the time of their lives," the person continued. "People didn't really bug her. I don't really think people knew it was them because they had hats on and stuff."
According to E! News, it is unclear if the two arrived at the concert together. Perry and Bloom's representatives had no immediate comment about their reunion.
However, this is not the first time the former couple has been spotted together following their split. In April, the pair was seen at a birthday party in a Hollywood club.
Perry and Bloom split in February after dating for a year, with both their representatives issuing a joint statement saying the two were "taking respectful, loving space."
Both have been linked with other people as well since their split.