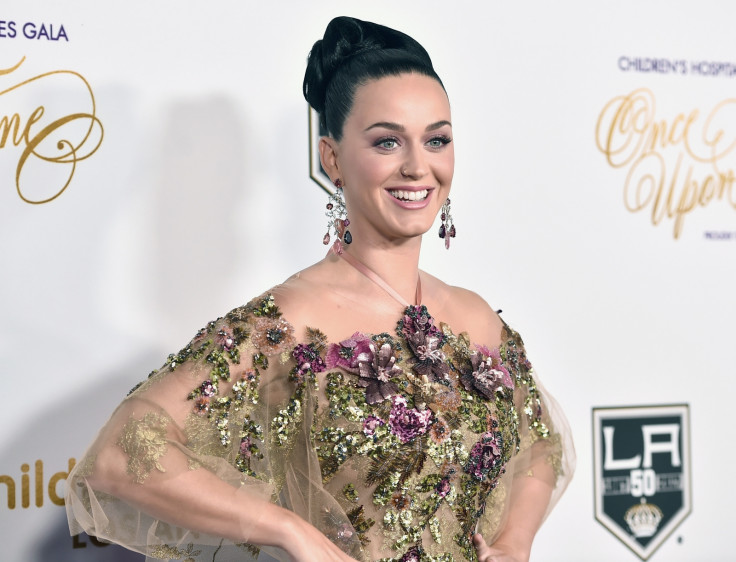 Katy Perry has cancelled her performance in China over a "family emergency". The Roar hit-maker was due to perform in the country on Singles Day, which falls on Friday (11 November).
In a statement posted on Weibo on 9 November, the 32-year-old singer apologised as she revealed that she would not be performing at the Alibaba Double 11. The songstress has not provided further details of the nature of the emergency.
"Regretfully, I must cancel my appearance on the Alibaba Double 11 due to a family emergency. I am very sorry to disappoint my fans and look forward to seeing you in China soon," Perry said in a statement. (Via Us Weekly)
The songstress was set to appear alongside OneRepublic and NBA player Kobe Bryant at the concert. Instead, David Beckham will replace her as "ambassador" at the event.
Singles Day was originally claimed as a celebration for China's young singletons, but e-tailer Alibaba turned it into a shopping bonanza in 2009.
On 9 November, Perry, who was supporting Hilary Clinton ahead of the US presidential race, addressed Democratic voters after the results were declared at the Javits Center in New York City. Perry said that although she and her parents voted for Clinton and Donald Trump respectively, they are still on the same team.
"You know what? We will still all be sitting at the same table for Thanksgiving," Perry said "And this is the moment we need to remember that we all love our parents, and we all love our children, and I can rest easy knowing that both of my young nieces at home will never see themselves less than equal, anything other than equal. So, remember: Today is not just a finish line."