Katy Perry trumps One Direction and Taylor Swift as highest-paid musician with $135m fortune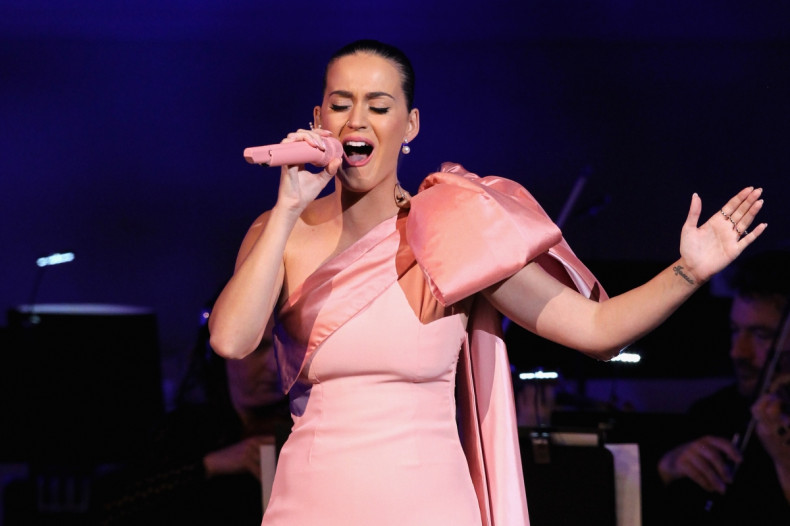 Katy Perry has been named the highest-paid musician of 2015, fending off competition from the likes of Taylor Swift and One Direction. In the last 12 months alone, Forbes reports that the 31-year-old singer has accumulated an estimated income of $135m (£89m).
Although she did not release an album in 2015, the majority of Perry's earnings are believed to have been generated from the ticket sales of her Prismatic world tour, which spanned 126 dates during Forbes' scoring period and reportedly grossed more than $2m per city. The 17-month-long trek was in support of the singer's fourth studio album Prism, which was released in October 2013.
According to Forbes, Perry now ranks third as the highest-paid celebrity behind boxing stars Floyd Mayweather and Manny Pacquiao. The Grammy-nominated singer also has lucrative deals with retail brands Claire's, Coty and Covergirl keeping her bank balance afloat.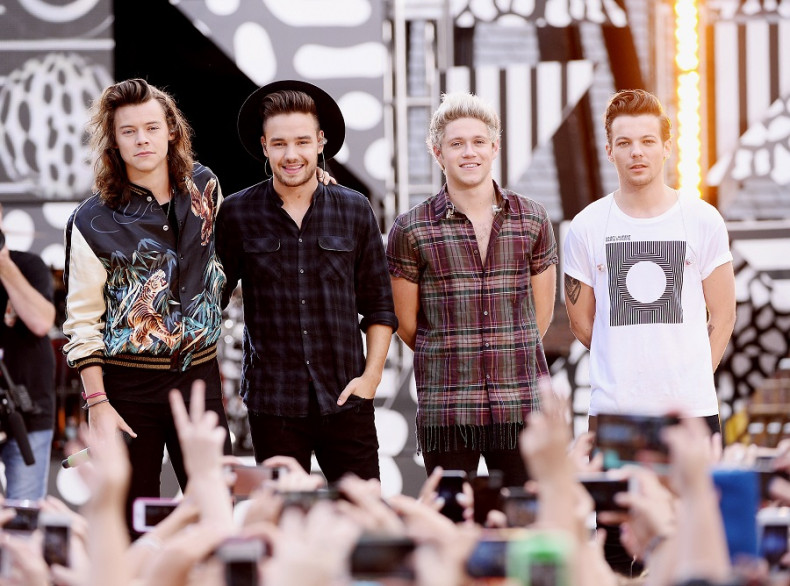 Following Perry in second place is British boy band One Direction, whose main source of income has also been touring. Harry Styles, Louis Tomlinson, Niall Horan and Liam Payne embarked on their On The Road Again tour from February to October, pushing their estimated earnings to a reported $130m, while country legend Garth Brooks is at number three with $90m.
Fans may be surprised to find pop's reigning princess Taylor Swift in third place with estimated earnings of $80m but the singer's 1989 tour only began in May and Forbes' cut-off point was June. It is likely Swift will rank higher in the 2016 list or even reach number one. Reportedly commanding six-figure DJ fees and landing endorsement deals with Giorgio Armani has placed Calvin Harris at number six with a $66m fortune, while pop veteran Justin Timberlake ranks at number seen with $63.5m.
Hip hop mogul Dr Dre, who topped the list in 2014 with a staggering $620m, has surprisingly slipped down the list to number 30 after earning £33m.
Top 20 list of 2015's highest-paid musicians:
1. Katy Perry – $135m
2. One Direction – $130m
3. Garth Brooks – $90m
4. Taylor Swift – $80m
5. Eagles – $73.5m
6. Calvin Harris – $66m
7. Justin Timberlake – $63.5m
8. Diddy – $60m
9. Fleetwood Mac – $59.5m
10. Lady Gaga – $59m
11. The Rolling Stones – $57.5m
12. Ed Sheeran – $57m
13. Jay Z – $56m
14. Beyonce – $54.5m
15. Elton John – $53.5m
16. Toby Keith – $53m
17. Paul McCartney – $51.5m
18. Michael Buble – $45.5m
19. Jason Aldean – $43.5m
20. Luke Bryan – $42.5m