Global pop superstar Adele could end up in court over claims that a track from her record-breaking new album bears a striking similarity to a 1985 Kurdish folk hit. Music experts are analysing Million Years Ago, from the album 25, after outraged fans of Ahmet Kaya claimed that it was "plagiarised" from his song Acilara Tutunmak (Clinging to Pain).
The singer's daughter, Melis Kaya told IBTimes UK that her family believed it was "unlikely" the London-born star or her co-writer had stolen the song from her late father. "She's a great artist. We don't really think she would do such a thing."
However, she revealed that the publishing rights company that manages her father's catalogue in London was examining the allegations. "Right now we are waiting. As a family, right now we don't accuse anyone of anything. But if the result comes over as theft then, of course, we will do the necessary [thing]," said Kaya.
Ahmet Kaya was born in Malatya in eastern Turkey but was forced into exile in France in 1999 due to his outspoken support for the country's Kurdish minority to which he belonged. He died of a heart attack the following year.
Following the release of Adele's long-awaited third studio album, which has smashed records both in Britain and the United States, the Kurdish singer's outraged fans took to Twitter to complain of the similarities between Millions Years Ago and Acilara Tutunmak. Their comments were picked up by a string of Turkish newspapers and snowballed into an international row.
Ahmet Kaya daughter, a 28-year-old film-maker living in Paris, said that she was "really surprised" when she was alerted by a friend to news stories about the alleged similarities. She listened to Adele's song, which was co-written with the singer's producer Greg Kurstin, and could immediately hear the resemblance.
"We can say that, harmonically, both songs are based on the same harmonic structure so the melodies are really close. But you can write many songs based on the same harmonic structure and the songs can be alike," said Kaya.
She believes that "these kinds of coincidences happen" and fears that her father's fans are getting "a bit too excited" for the time being. "It's too early to accuse anyone of anything. I think we just have to wait for the music experts to decide on it," said Kaya.
She would not disclose the steps being considered if analysis concludes that the similarities constitute artistic theft. "I believe that we should wait for the results that will come up from the experts. We informed both [publishing] companies, in Istanbul and in London. I think the results that come from them will lead us to the way we should follow," said Kaya.
Kaya said that her family was still waiting to hear from the British singer over the dispute. "We would like to hear from Adele's side. It's a bit bizarre that everyone is asking for us but she is not saying anything. As a family we would like to hear it from her side as well."
A representative for Adele did not respond to IBTimes UK's request for comment.
Who is Kurdish super star Ahmet Kaya?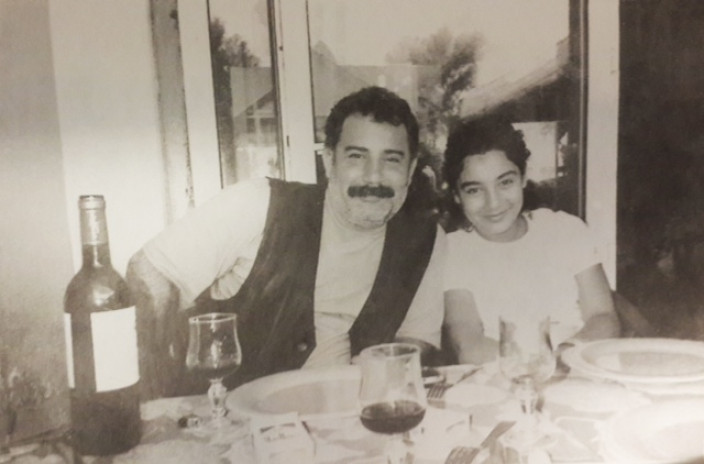 Taking to the stage to an accept his award for singer of the year, Ahmet Kaya made a bold statement. Clasping the microphone, he told the audience in Istanbul: "Because I have Kurdish roots, my next song will be in Kurdish. And the video will be in Kurdish. I know there are brave people who will broadcast it."
It was 1999 and Turkish nationalism was high after a long and bloody struggle against Kurdish PKK militants in the country's south east. Kaya, a former taxi driver who had hit the big time as a folk music star, would face a wave of recriminations for his remarks.
The singer had long been famous for his willingness to grapple with politics and protest. Writing for the website the Kurdish Herald, Ozhan Aksoy, an expert on Kurdish music, said that Kaya's voice was "among the very few protesting the undemocratic actions of the Turkish state, especially after the military coup d'état of 1980 that had virtually destroyed all previous protest movements."
After the release of his first album in 1985, his family rose steadily over the course of the next 15 years. While his music was officially outlawed, his millions of fans would pass around clandestine cassettes in order to hear his latest songs.
Death threats
After his famous 1999 speech, the blow back was immediate. Fellow musicians and audience members began throwing cutlery at him. He received death threats and was hounded both by the media and by the state. He was prosecuted for allegedly performing in front of a PKK flag and for making statements in support of Abdullah Ocalan. He fled Turkey for Paris and was sentenced in absentia the following year.
In November 2000, at the age of 43, he suffered a fatal heart attack and was buried in the city's famous Père Lachaise Cemetery.
Years after his death, the state broadcaster finally overturned a ban on playing his music, and Serdar Ortac, a famous singer who took part in the backlash at the awards, apologised for his actions, conceding that they were wrong.