Kayleigh Haywood death: Witnesses heard screams of 'mummy' on night of her murder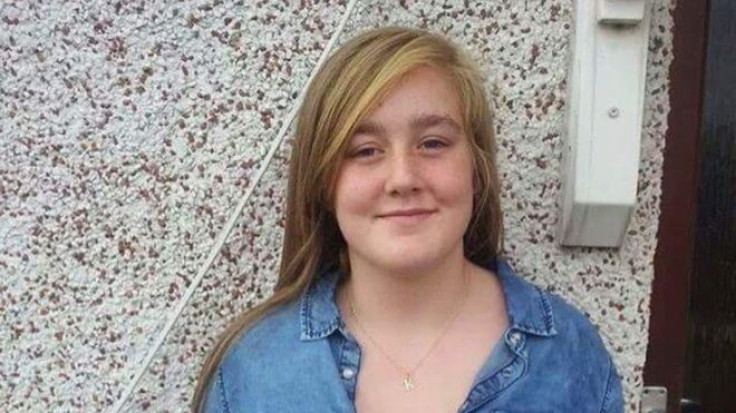 A court has heard from witnesses who say that they heard a "frightened girl, screaming mummy" on the night 15-year-old Kayleigh Haywood was said to have been raped and murdered. The schoolgirl, from Leicestershire, was found dead in undergrowth near Ibstock in November 2015, with two men currently facing trial for charges linked to her death.
Kayleigh's father had dropped her off outside the local college five days before she was found. She called on the phone the next day, but that was her last contact with her family.
Following her disappearance, hundreds of local people and police from across the region joined in a search for her. Her body was found near Sence Valley Forest Park on 18 November with an inquest saying she died from facial and head injuries consistent with being battered with a blunt instrument.
Stephen Beadman, 29, of Ibstock, has admitted raping and murdering Kayleigh but denies false imprisonment. And Luke Harlow, 27, also of Ibstock, has admitted two counts of sexual grooming but denies false imprisonment.
The pair are suspected of holding Kayleigh against her will at Harlow's home between 9pm on Saturday 14 November and 3am on Sunday 15 November. Nottingham Crown Court heard how Samuel Green and Amy Dearden, who live together, heard loud screams in the early hours of November 15.
"I was lying there. I can't be 100 per cent sure how long I lay there and then all of a sudden I heard a loud scream, someone screaming 'mummy'," Mr Green said according to the BBC. "It sounded like a female to me, and if I'm honest, whoever it was sounded frightened."
Whilst Dearden said she heard yells of "mummy" that sounded very close. She said: "It sounded like a young child. Sam opened the window and shouted but nobody replied".
Harlow has told the court that Kayleigh had drunk "a considerable amount of vodka" at his flat and when he woke up on Sunday feeling "quite groggy" and she was nowhere to be seen. Harlow said: "He (Beadman) had scratches all over his face which he didn't have on Friday night.
"He said he had got them at work, he is a landscape gardener. I didn't think anything of it at the time. I asked Stephen Beadman if he had seen her leave he said no."
The trial continues.
© Copyright IBTimes 2023. All rights reserved.