Launching a smartphone brand is a huge challenge, but two UK businessmen believe their experience will help Kazam succeed.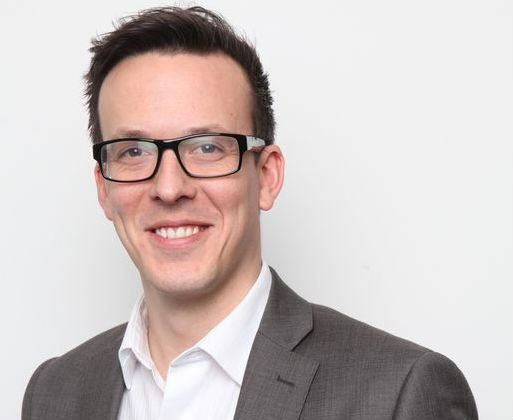 If you were asked to list the toughest markets in which to start a business in 2013, launching a new smartphone range from scratch is right up there with opening a fracking PR agency in Balcombe this week.
With Apple and Samsung hoovering up virtually all the profit to be had in the smartphone game, and hundreds of other manufacturers scrapping for whatever crumbs remain, the decision of two UK businessmen to leave high-flying jobs at HTC to start up their own smartphone brand from scratch could be described as brave - it could equally be described as foolhardy.
James Atkins and Mike Coombes announced in June they were planning on launching Kazam as a range of smartphones running Google's Android smartphone operating system focusing on the European market. This week is announced a series of senior appointments across Europe - the region Kazam will initially focus its attention on - bringing to 30 Kazam's team ahead of launch later this year.
Frustrated
Atkins and Coombes both left HTC in March where they were head of marketing for the UK and Ireland, and head of sales respectively.
So why leave a company with a long track record in the smartphone market to start from scratch:
"It's not to say we got frustrated with the industry, but we started to question the way things were being done and like we all do, [we] would occasionally have a conversation about how we would do it differently," Atkins, a former Royal Navy officer told IBTimes UK this week.
These conversations became more regular occurrences to the point where they felt there was a "really good opportunity in the market."
Coombes, described by his partner as a "salty sea dog" of the mobile phone business, has worked in the industry for over ten years, starting out working with operators before moving to Nokia on its sales team, and then onto HTC.
Exodus
While Atkins may claim the move was taken purely because he and Coombes wanted to do something different - and better - in the smartphone area, it coincided with a mass exodus of senior executives from HTC globally.
Over a three month period beginning in March eight key HTC executives departed the company as the Taiwanese company struggles to compete with the likes of Samsung and Apple at the high end of the market, while being squeezes out of the mid-to-low end of the market by low-cost manufacturers like China's ZTE and Huawei.
Last month the company predicted its first ever quarterly loss, highlighting to Coombes and Atkins just how volatile the smartphone market is, even for established players.
Eyes wide open
Atkins, however, says the pair are going into this with their eyes wide open to the challenges they face:
"It is a bold move and we recognise that. We are not deluded, we recognise that we are not going to open the order book and have to hold back the hordes of people. We are going to have to stand out, we are going to have to be different."
Atkins is clear that he doesn't want Kazam "to be branded as an Android house" but he says the company is using Android as it is the most widely accepted and accessible platform.
Arms race
Atkins, speaking from his office in Mayfair, central London, says there is an "arms race" going among smartphone manufacturers, with each one trying to out do the other in terms of hardware, processor speeds and megapixels.
"It becomes this kind of arms race of 'We've got to be bigger and better' and [Kazam] believes that whilst that comes from a good place it is ultimately misplaced because what happens is people start developing technology for the sake of technology and not because it is right for the consumer."
While it is far to say that this "feeds and speeds" race was prevalent in the early years of the smartphone boom, in the last 12 months it seems as if most mainstream manufacturers are not making as much of their processing power, but playing up the likes of imaging technology (Nokia), design (HTC) and unique software features (Samsung).
Pillars
Of course the daddy of the smartphone industry, Apple, always took this approach, never revealing the speed of their processors or even the amount of RAM their iPhones contained.
So what is it that Kazam will offer that the hundreds of manufacturers out there at the moment are not offering?
Atkins outlines two pillars on which he hopes Kazam will be able to entice customers to chose its new brand. The first is design.
Kazam says it will launch a range of devices, from lower price points to the premium end of the market but running throughout the range will be a focus on good design:
"At no point do we want to compromise on design because actually a phone is just the hardware that it is in. So it is important, even if you are buying a device at the lower end of the price scale that you have a design that you are proud of and say 'that is a sexy looking phone.'"
Customer service
The second key factor in Kazam's success according to Atkins is in creating a better "customer proposition."
What this means in practicality is offering features which you don't typically get from the like of Samsung, Sony or HTC. Features such as a more personal customer service experience, innovative try-before-you-buy schemes and customer insurance against your screen cracking.
Kazam want to make it "more about the experience of the smartphone rather than the tech and the purchase element."
While this all sounds great, in reality what people want from their smartphone is value for money, reliability and decent battery life.
China
To this end Kazam has set up a 50-strong R&D team based in China who work exclusively for the company. Atkins says the team in China are fully responsible for monitoring new technologies and managing vendors, meaning they will decide which processor, camera, battery etc, goes into the phone.
Testing is vital, and the company says it tests at factory level, European level and national level in order to make sure the range of smartphones work from day one:
"[We are] trying to build a brand for the future, and we recognise that if we don't get it right, we don't succeed."
Ambition
While Europe is very much the focus of the initial Kazam launch, it is clear to see that Atkins and Coombes have bigger ambitions in the long term:
"I'd be lying if I say that wasn't a dream of ours but for us we are 100% focused on Europe at the moment. We have to make sure we get this bit right to even consider looking at the next bit. If the opportunity presents itself we probably would take it. You know the world is a big place and there are lots of opportunities in Africa and the Middle East, opportunities for us to evolve."
Everyone that Kazam has shown its proposition (smartphone, branding, etc) to has been "impressed" according to Atkins. Initially Kazam planned on only selling the phone SIM-free through its website but the company is now in discussion with retailers, distributors and mobile phone networks with discussions "bearing fruit" and Kazam phones will likely go on sale on a SIM-free, pay-as-you-go and contract basis.
Atkins says he and Coombes are in the enviable position of starting with a "blank page" allowing them to do correctly what the industry has gotten wrong so far.
While that may be enviable for some, it is also in the unenviable position of entering one of the most competitive industries in the world, at a time when recognised brands like HTC and BlackBerry are struggling to remain relevant.