Keanu Reeves – star of The Matrix Trilogy, Speed and Devil's Advocate – turns 50 today and to celebrate we've rounded up some of the star's best quotes and the funniest memes created in his name.
Born in Beirut, Lebanon to a English mother and American father, Reeves has a multicultural ancestry with ties to England, Hawaii, China, Ireland and Portugal. Following his parent's divorce when he was three, Reeves lived with his mother in Sydney and New York before settling in Canada where he would spend most of his youth.
Aged nine his career in acting began with a role in a theatre production of Damn Yankees. Aged 15 he played Mercutio in a production of Romeo and Juliet before making his TV debut in a comedy called Hangin' In.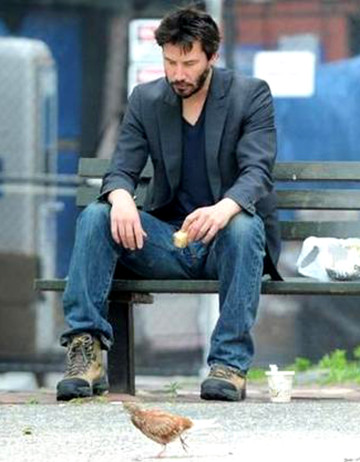 His first big studio move appearance came in sports drama Youngblood opposite Rob Lowe and Patrick Swayze in 1986. From there his career blossomed, and three years later he starred in stoner classic Bill & Ted's Excellent Adventure.
A sequel followed in 1991, kicking off a decade of stardom including starring roles in action movie Speed, The Devil's Advocate opposite Al Pacino, Francis Ford Coppola's Dracula and sci-fi classic The Matrix, which spawned two sequels.
Sad Keanu Meme
Since the turn of the century Reeves has been far less prolific, despite those two Matrix sequels. Of note there was Constantine, a comic book adaptation, a remake of The Day the Earth Stood Still and unique animation A Scanner Darkly.
Reeves has still been popular however, but not because of his films. He has been the cause of and focal point of several memes, the two most popular of which originated in 2010 – one making use of a screen grab from Bill & Ted and the other a new picture of the actor.
The latter became Sad Keanu, and here are some of the best examples.
Conspiracy Keanu
Later in 2010 people found a screenshot of Keanu Reeves in Bill & Ted, deciding his expression was best befitting of conspiracy theories and stoner thoughts. Here are three highlights.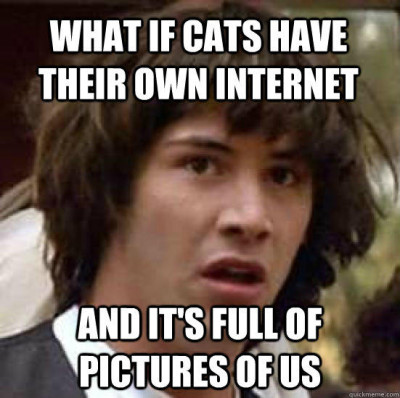 Quotes
Some select personal quotes from actor.
- "I used to have nightmares that they would put "He played Ted" on my tombstone."
- "What would happen if you melted? You know, you never really hear this talked about much, but spontaneous combustion? It exists!...[people] burn from within...sometimes they'll be in a wooden chair and the chair won't burn, but there'll be nothing left of the person. Except sometimes his teeth. Or the heart. No one speaks about this, but it's for real."
- "I'm a meathead, man. You've got smart people, and you've got dumb people. I just happen to be dumb."
- "I'm sorry my existence is not very noble or sublime."
- "I'm Mickey Mouse. They don't know who's inside the suit."