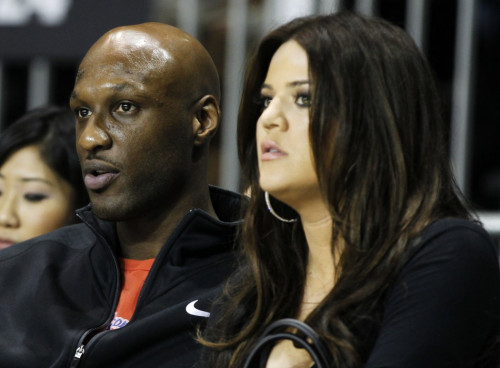 The Kardashians' troubled times seem to be never-ending.
Amidst all the drama and tension around Khloe and Lamar Odom's messy split, which is currently being aired on season 9 of Keeping up with the Kardashians, a source has revealed to Hollywood Life that Khloe blames herself for their split, reports Enstars.
"She thinks she was too hard on him and pushed him away when all she was trying to do was bring him closer when he was at his worst. She'll never admit that, but it's true. It's Khloe. It's her fabric and it's who she is. She really didn't want to leave Lamar but she had to. She had to for her soul," said the source.
Kardashian filed for divorce in December 2013 and moved out of the house she shared with Lamar. According to the source, Khloe could not bear to live in the house that constantly reminded her about the failure of her marriage.
"She hates that place so much because in her mind, she failed. Can you believe she thinks she failed as a wife? She was crazy in love with Lamar and thinks she failed him because she couldn't make him get off drugs," the source said.
In an earlier episode of Keeping up with the Kardashians (which aired on 26 January), the reality show star disclosed that she was living out of her car just to keep away from the house.
"I've basically thrown all my bare necessities into some suitcases and I'm kind of living out of my car right now. Literally my car has duffle bags on duffle bags in it...I don't want to sell my house - but know I have to," she said.
The next episode of Keeping up with the Kardashians will air on Sunday, 2 February.