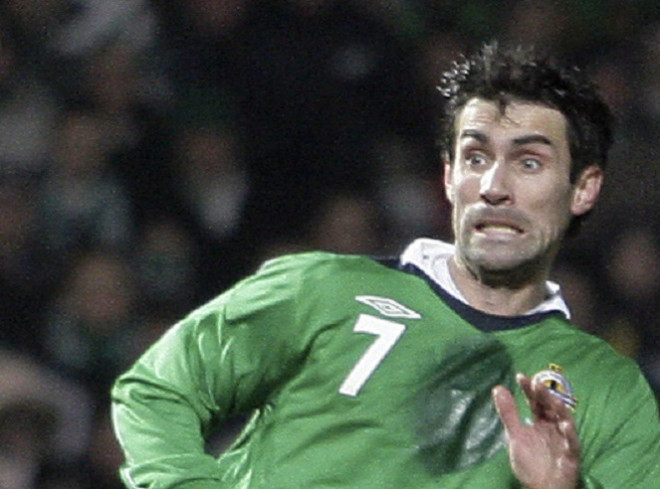 Former Manchester United star Keith Gillespie has had a warrant issued for his arrest after he failed to show up at court.
Gillespie, who played top flight football for Newcastle and represented Northern Ireland at international level, did not appear to face charges of breaching a non-molestation order.
A district judge issued the arrest warrant at Newtownards Magistrates Court, in Northern Ireland.
The alleged breach happened in January when Gillespie reportedly entered the vicinity of Hamilton Road, said police.
The non-molestation order banned Gillespie from contacting an individual and using or threatening physical violence, intimidation or harassment.
Gillespie was declared bankrupt in 2010 after blowing more than £7m on gambling. He revealed his downfall in an autobiography entitled "How not to be a football millionaire".