Forget Khan: Why Brook Could Soon be the Man to Challenge Mayweather
When Kell Brook challenges Devon Alexander for the IBF welterweight title on February 23 in the Motor City of Detroit, Michagan, there will be an interested spectator sitting at ringisde in Floyd Mayweather.
The outspoken, undefeated and highly skilled Mayweather will be there in a promotional role as his two fighters Ishe Smith and J'Leon Love appear on the undercard but it will also be a chance to cast his eye over a fighter who could soon emerge as a genuine threat in the welterweight division.
For any young fighter emerging in this era, Mayweather represents the benchmark. His skills inside the ring cannot be brought into question, and while some accuse him of dodging certain big punching fighters, his record remains unblemished after more than 16 years as a professional.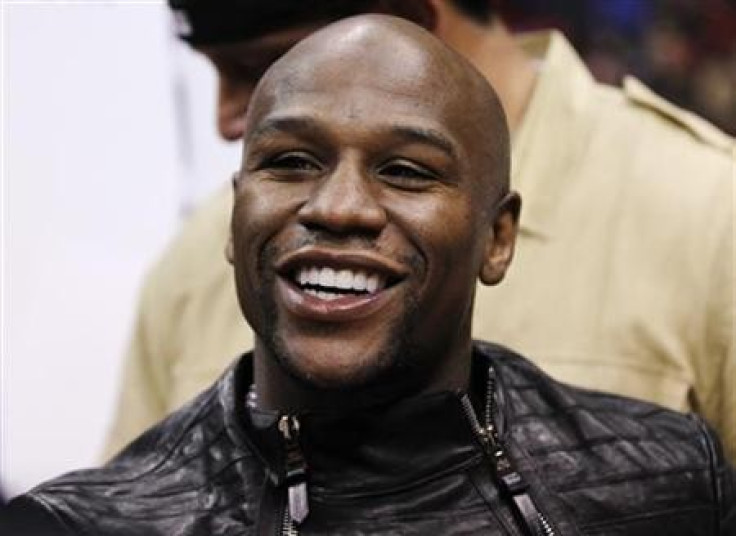 The problem for Mayweather is where do the challenges lie. He is rumoured to be facing tough Mexican Robert Guerrero in his next contest on May 4 but the 29-year-old has never demonstrated any explosive power and instead grinds down his opponents.
His fellow countryman Saul Alvarez is another possible future opponent but I'm certain Golden Boy will want to gradually work their way up to a fight with Mayweather. Oscar de la Hoya knows better than most what it takes to overcome 'Money' and the 'Cinnamon Kid' is just not ready.
The clamour for a showdown with Manny Pacquiao has diminished after the Filipino was defeated in destructive fashion by Juan Manuel Marquez. With Bob Arum saying 'Pacman' is unlikely to fight again in America then a Vegas showdown with Mayweather appears out of the picture.
So what of Brook. The quietly spoken fighter from the famed Wincobank gym in Sheffield. He has gone about his business with few difficulties, bar the late collapse against Carson Jones which was blamed on bad preperation. He is making the step up and fights in America for just the second time when he looks to claim his first world title.
He may be the underdog but he is confident of emulating the success of another famed Winconbank graduate, Prince Naseem Hamed. Brook may not have the same swagger and brash persona outside the ring, but in it he exudes confidence and he can call upon an array of punches that remind you on Naz in his heyday.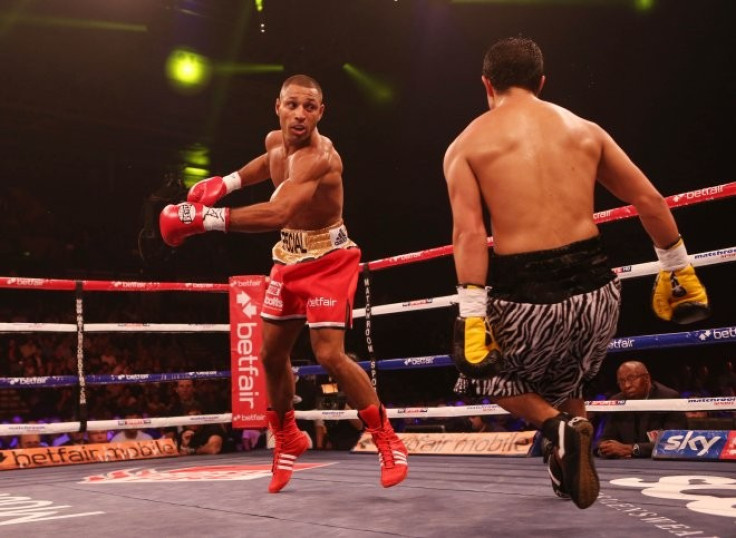 Should Brook become just the second man to overcome Alexander then he will have made his mark on the welterweight division. Something his bitter rival Amir Khan is yet to do as he continues to fight at 140lbs.
Khan once claimed he was ready for Mayweather but defeats to Lamont Peterson and Danny Garcia shattered his dreams. A possible bout against Brook is a genuine possibility as there is bad blood between the two.
"I want to do Khan, but it's been my dream since I started boxing to be a world champion and bring it back to Sheffield," Brook said before landing the shot at Alexander. "It's a close one, we want to get the world title fight but I do want to take Khan out.
"Khan is going to get schooled, there is no question. He will be taken out really quickly. He gives it the chat for a long time, but when we get in I will be on him, relentless, and take him out."
While Khan now appears out of the equation for Mayweather, perhaps it is time for Brook to take up the challenge. He has the style that will win him fans in America as his sharp counter punches and genuine power make sure that most are dismissed inside the distance.
In his armoury he also possesses the punch that Mayweather has perfected over the years - the pullback counter. [seen here]
At 26-years-old he is nine years younger than Mayweather and is approaching his best years. He has learnt his trade and is mastering the art. His ability makes him a special talent and if he is properly conditioned then there is little doubt he is a force in the welterweight division.
Brook will look to firmly establish his position on the world stage in the next 12 months. Should Mayweather fight just twice this year then perhaps a potential bout will be talked about for 2014.
There comes a point when the king must be dethroned. Mayweather will want to make the decision himself and walk away without a loss but perhaps Brook will be the man to finally end his reign.
© Copyright IBTimes 2023. All rights reserved.