FBI director James Comey said on Monday (20 March) that the bureau was investigating whether members of President Donald Trump's campaign colluded with Russia to influence the 2016 US election. Now, an old tweet from Trump's senior adviser Kellyanne Conway mocking the FBI's investigation into Hillary Clinton has resurfaced in light of Comey's statement.
In late October 2016, Conway took a swipe at the Democratic presidential nominee on Twitter after Comey announced that new emails related to Clinton were being investigated shortly before Election Day. Comey's announcement came months after the FBI said in July that it had concluded its probe into Clinton's use of a private email server during her tenure as secretary of state.
Comey called Clinton "extremely careless", but did not recommend criminal charges.
"Most honest people I know are not under FBI investigation, let alone two," Conway tweeted last year, sharing a Fox News interview quoting her as saying: "If you're under your second FBI investigation in the same year then you do have a ... corruption & an ethics problem."
During the hearing before the House Intelligence Committee, Comey said the FBI was investigating Russian attempts to meddle in the 2016 election as well as any ties between Russia and Trump's campaign.
Comey said the counterintelligence investigation into Trump's associates and Russia began in "late July" 2016. He also said he had "no information" to support Trump's claims that former US president Barack Obama wiretapped him.
Social media users were quick to point out the irony saying Conway's tweet "did not age well".
Celebrity gossip columnist Perez Hilton tweeted: "A lot can change in 5 months, isn't that right @KellyannePolls?"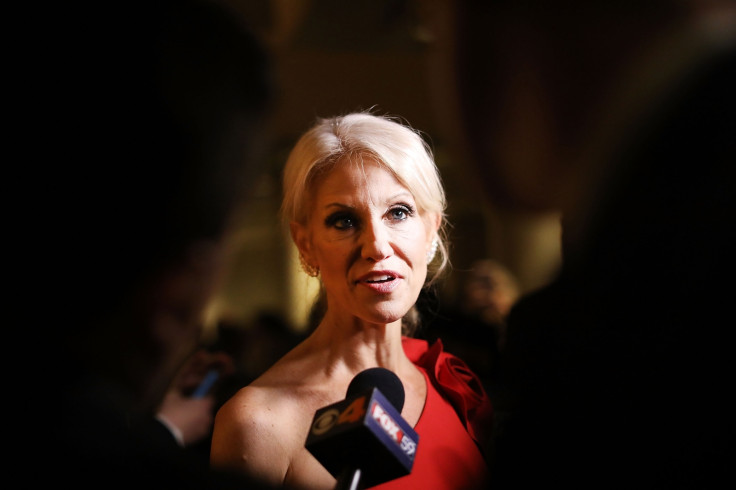 Another Twitter user wrote: "What a difference five months makes, eh?