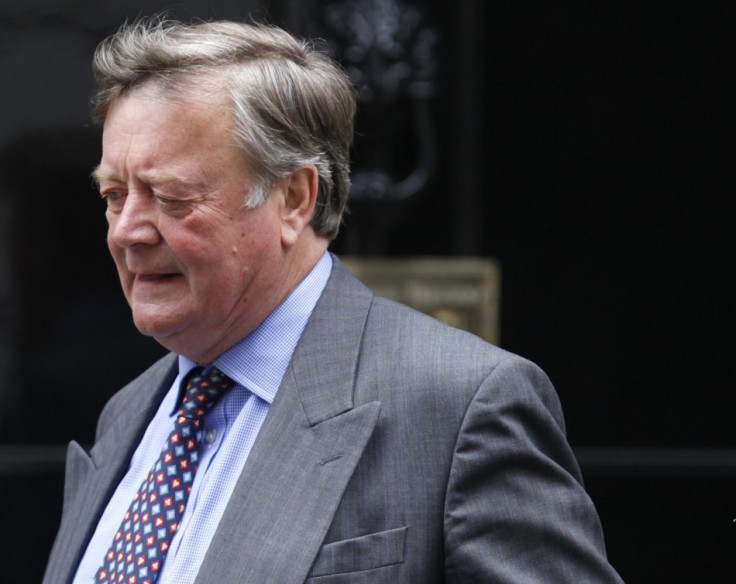 The Justice Secretary Ken Clarke came under sustained criticism on Wednesday evening after suggesting there was a distinction between "serious rape" and other forms of the crime.
His comments came to light after the former shadow finance minister appeared on a BBC radio phone-in when he replied to host Victoria Derbyshire's assertion that "rape is rape" by saying "no, it's not".
Mr Clarke later clarified he believed "all rape was a serious crime" and apologised for his remarks in general. He said "I have always believed that all rape is extremely serious, and must be treated as such.
The minister was invited on the show to explain government plans which could see certain rape sentences halved in the event of an early guilty plea in an attempt to increase the conviction rate for the crime.
Derbyshire presented Clarke with statistics showing that the average sentence for rape was five years.
The politician argued these figures included "date rape, 17-year-olds having intercourse with 15-year-olds.
"I don't think many judges give five years for a forcible rape, frankly. The tariff is longer than that," he continued.
"And a serious rape with violence and an unwilling woman, the tariff is much longer than that," he added.
"Rape is rape, with respect," Derbyshire replied, to which Clarke answered: "No, it's not.
"If there is an 18-year-old (who) has sex with a 15-year-old and she is perfectly willing, that is rape.
"Because she is under age she cannot consent. If anybody has sex with a 15-year-old, it's rape.
"So what you and I are talking about is we are talking about a man forcefully having sex with a woman when she does not want to," he concluded.
There has been outrage at Mr Clarke's comments. During the Radio 5 Live radio interview yesterday, Gabrielle Browne, a sex attack victim warned him of the dangers of an early release for sex offenders.
And the Labour leader David Miliband called for David Cameron to sack Mr Clarke.
But commentators have acknowledged that the political hysteria surrounding the debate has muddied the real issue that Clarke was raising. The real disgrace is not sentencing, but the fact that of all the rapes that are reported to the police, only 6% end in convictions.
To listen to the outrage against Clarke is to assume that he does not regard some forms of rape as a serious offence. Despite his incoherence on yesterday's radio show, he did not say that in any of his public pronouncements.
Instead he is seeking to reform law and order in general, and sentencing policy in particular, in order to ensure that more of those who are guilty are punished and to address more widely the larger problem of the frighteningly high level of reoffending.