Kendall Jenner lands Vogue's September Issue cover and secures supermodel status
The issue of US Vogue will be the 20-year-old reality star's debut on the magazine's cover
Kendall Jenner has won her place in Vogue history by clinching the cover on this year's coveted September Issue, thus cementing her place as one of the supermodels of the 21st century.
The 20-year-old reality TV star took to Instagram today (11 August) to show her delight at not only landing the coveted Vogue cover for the first time, but having the starring role in the publication's iconic September issue.
The model struggled to contain her excitement on seeing the final image of the magazine cover whilst on holiday to celebrate her sister Kylie's birthday. Her caption read: "In a room with a bunch of people I love, looking at this cover made me cry. I F*****G DID IT. SEPTEMBER VOGUE. this is the coolest thing ever! can't thank you enough Anna, for giving me the honor."
Dressed head-to-toe in Alessandro Michele's incredible Matador-inspired brocade designs for Gucci's autumn/winter '16 range, Jenner looked poised and totally at ease in the cover shot taken by the enigmatic duo, fashion photographers Mert and Marcus.
September is regarded in the fashion world as the beginning of the style year, with Vogue's issue starring as the authoritative sartorial bible for the month detailing the trends, accessories and stars to be following for the coming months. Even the behind-the-scenes docufilm on Vogue and its infamous editor Anna Wintour was titled: The September Issue. It saw R.J. Cutler follow the shenanigans behind creating the notoriously expensive, advertising-filled behemoth that Vogue publishes annually.
For Kendall to grace the American magazine's cover is a big promotion for her in the modelling food chain as she joins the likes of Karlie Kloss and Cara Delevingne as one of the new superstars of the 21st century as well as the likes of Kate Moss, Linda Evangalista and Gisele Bundchen who have all featured on the cover of the September issue.
Having only started her career in modelling in 2014 after being cast by Marc Jacobs to walk in his autumn/winter show during New York Fashion Week, Kendall's career has sky-rocketed from beginner to Victoria Secret Angel right up to an Estee Lauder contract this year, as she makes her name for far more than just being cast member of Keeping Up With The Kardashians, the reality TV show she stars in with her infamous family.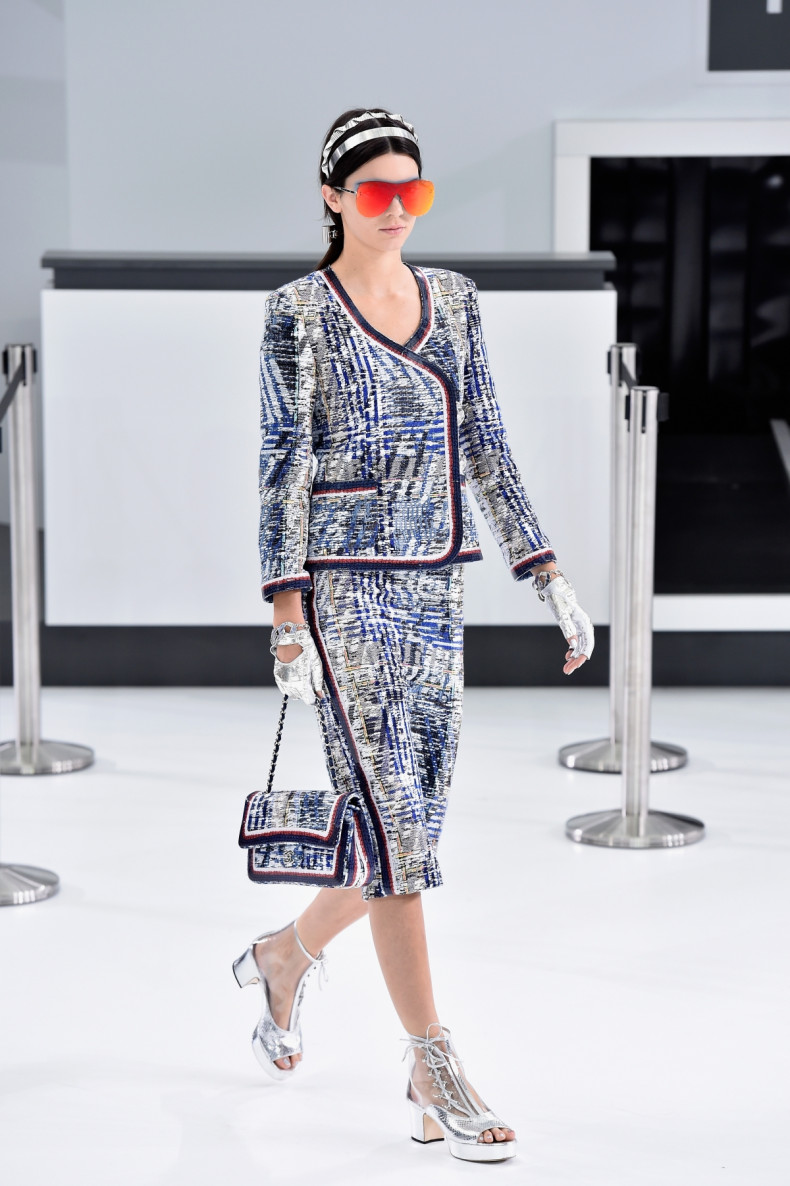 The magazine cover proclaims we are living in the heady times of 'generation K' describing Kendall as the 'face that launched a billion likes'. The title refers to an Instagram image that was for a period, the most-liked image on the social media site, however the resulting profile by Jonathan Van Meter is a far more detailed look at the model's life and personal success.
Discussing the infamy of her sisters' lives, most notably Kim Kardashian, Kendal reveals in the interview: "Obviously, my success came after my sisters' - I got to see all of their mistakes and watch out for them." However, she also talks openly about her life with sister Kylie and how they have managed to stay as normal as possible given the fact they have grown up on television, with Keeping Up With The Kardashians first airing in 2007 when Kendall was just 11.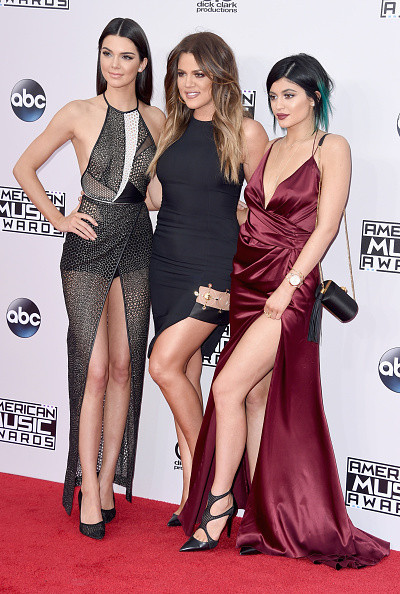 The Kardashian family are a worldwide phenomenon but Kendall has made a name for herself in the modelling world
Getty Images
"If I'm being honest my little sister and I have every right to go crazy. You would expect that from us. But neither of us has the desire to do that."
Kendall also attributes her grounded behaviour to her family: "I think it says a lot about the way we were raised. Not even just by my parents, but my Kardashian sisters and what they've taught us. My parents did something right, and thank god."
The interview also discusses the model's relationship with her father Caitlyn Jenner who came out as a transgender woman in 2015 as well as touching on subjects including her past relationships and her views about the modelling industry.
"This is a career—I want this to last for a long time," she explains. "Not that I won't venture out and do other things, but I want this to be like a Cindy Crawford thing. I want it to last until I am her age. That's why I love her so much and why I look up to her. Her life now is something that I want my life to be like."
To compare herself to such a universally famous model like Crawford may seem like she is going too far for some but it seems that Crawford feels the same way about her. "She's not giving her power away," Crawford says of Kendall. "She's already light-years ahead of where I was at her age. It took me a while to own that."
You can read the full interview with Kendall Jenner on Vogue.com or buy the September Issue on Amazon now.