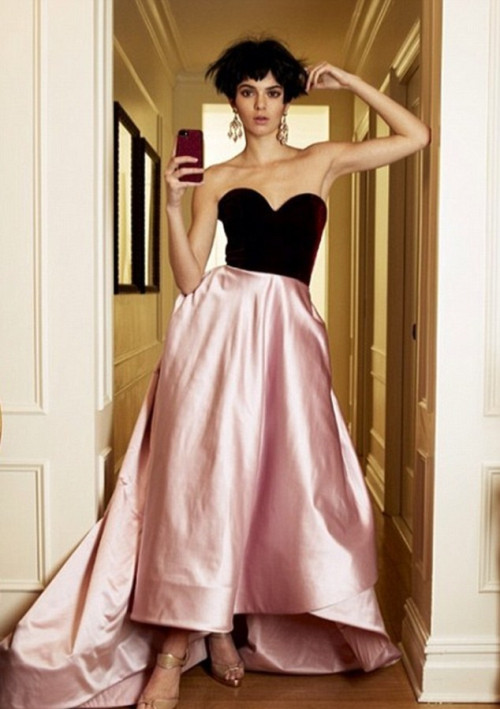 Kendall Jenner is seemingly far too busy for Harry Styles these days.
After a show-stopping runway debut for Marc Jacobs at New York Fashion week, where the 18-year-old dared to bare in a sheer top, Jenner was invited by Vogue US to show off her favourite styles from the 13-day long event in an exclusive fashion shoot .
Boasting the power to launch an icon, Vogue billed her as a rising star on 'the verge of IT girl-dom,' as the world's most renowned designers, from Oscar de la Renta to Jacobs, clamour to dress the teen.
The fashion bible, released six distinct images taken inside a doorway of the iconic New York Plaza Hotel in an exclusive shoot with the reality star, who is now regarded as a serious name in the fashion world.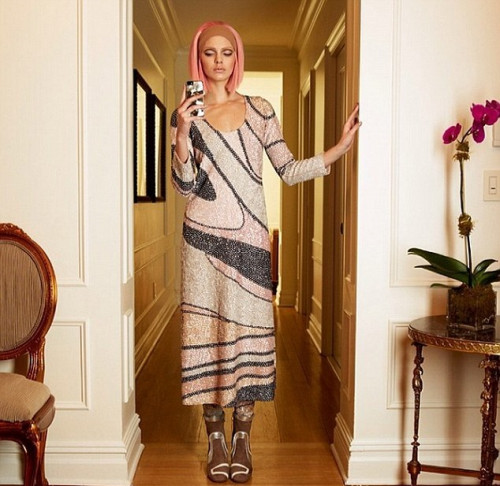 The shots saw her posing in high fashion garments by Michael Kors, Carolina Herrera, Oscar De La Renta and Tony Birch.
The brunette beauty showed off her slender frame in a stunning ball gown by Oscar de la Renta, with a black bustier and a voluminous pink skirt with a dramatic train.
But it was the short bob wig, that had her squealing in delight as she looked the image of her mother Kris Jenner.
"This is so freaky. My mom is going to freak out! I'm going to do her face and everything," she said.
In a second image, the star was wrapped up in a Michael Kors fur jacket, with her natural locks unstyled, and with exaggerated eyebrows.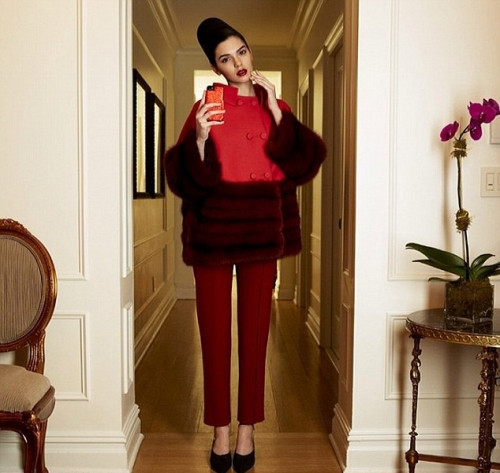 Modelling for the House of Herrera, the 18-year-old sported a 1960s inspired ensemble of cropped red pants with a matching red and fur pea coat and a Fez-inspired hat.
In contrast, she opted for a 1980s Goth look in Vera Wang, with dark black lipstick and edgy leather opera gloves, with a long leather skirt and a T-shirt with the slogan 'You bug me'.
While showing off Tony Burch's NYFW offering, the star was transported to n altogether diffrent age, chanelling the style and sophistication of the French Revolution.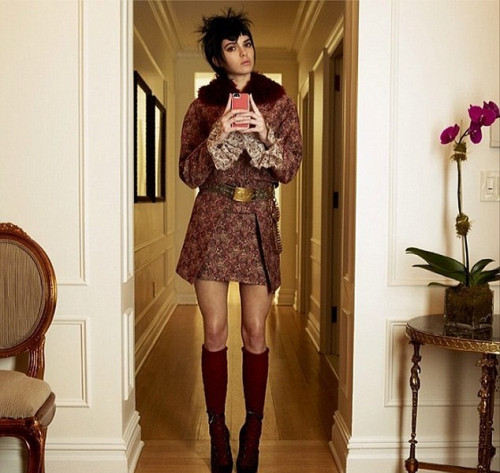 There was also a take on her sensational Marc Jacobs debut, with the young model's eyebrows made to look bleached out and wearing a pastel, pink, bob wig with a head band.
While Jenner has been throwing herself into her work, she has not been spotted with Styles since his birthday, when she reportedly threw a party for the one Direction star at her father Bruce Jenner's house.
In her absence, Styles has since been spotted keeping company with his exes Taylor Swift and Cara Delvengine at Swift's recent the O2 gig.
Her rising profile in the fashion world and the perils of a long-distance relationship suggest Jenner may well be calling time on her romance with Styles, before it's even got off the ground.