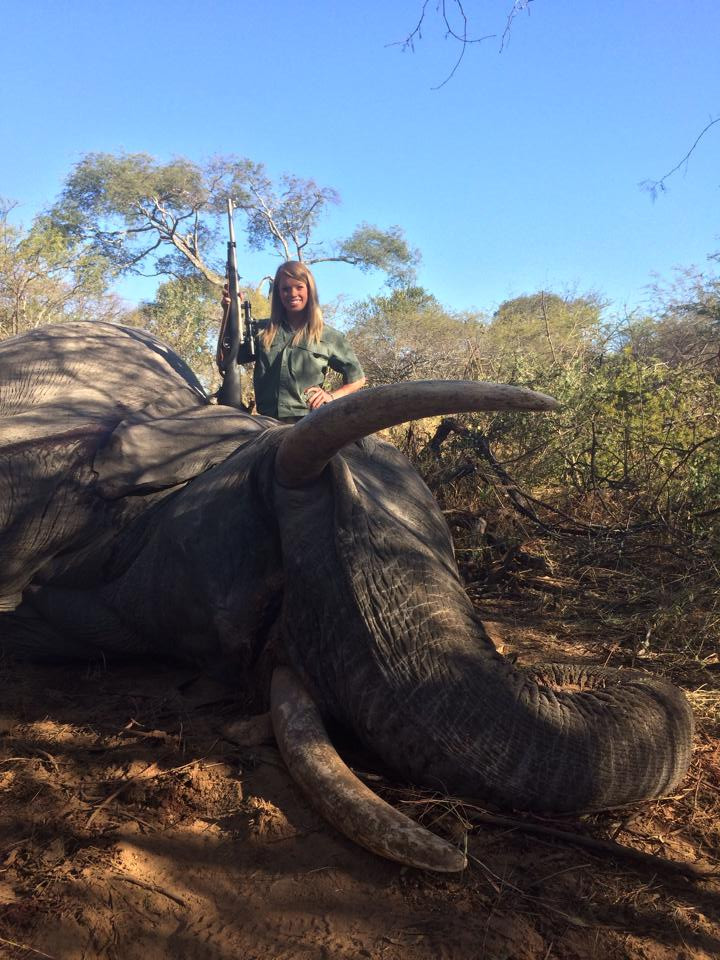 Facebook has reacted to the global outcry surrounding Kendall Jones by removing pictures of the Texan cheerleader posing with animals she had killed.
Jones, 19, made headlines across the globe after posting photos to her Facebook page showing her sitting over a dead lion, leopard and elephant, all of which she had killed during a safari hunt.
A petition was launched to have her Facebook page pulled. The social network has now removed the images, saying they came under the category of "content that promotes poaching of endangered species, the sale of animals for organised fight or content that includes extreme acts of animal abuse".
Animal rights groups have also condemned Jones' hobby, with Peta saying her only interest in killing is for a "cheap thrill" and that she is not concerned with conservation, as she claims to be.
Jones has said she hopes to become a TV presenter, and Peta said the promotion of her hunting activities is "a desperate quest to secure a macabre reality show".
The teenager made her first kill –a white rhino – at the age of 13 after becoming obsessed with hunting after her first visit to Zimbabwe when she was nine.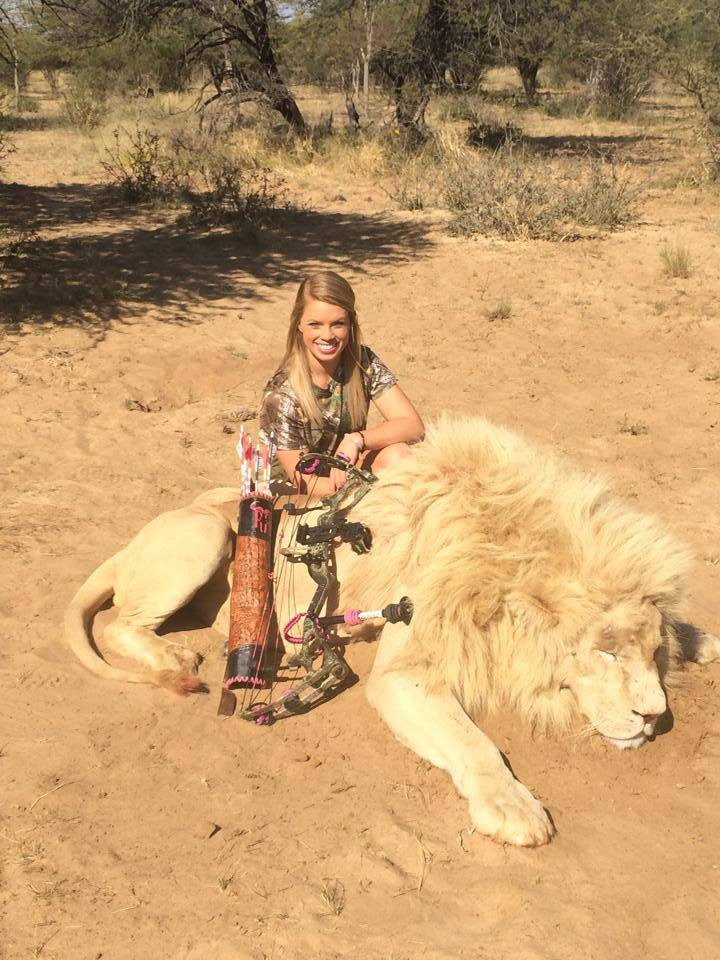 She now visits Africa on hunting expeditions – where she pays to go and kill wildlife, such as lions and elephants. Jones claims the money she pays to hunt helps farmers keep animals on their land, therefore boosting conservation.
A change.org petition to have her banned from Africa currently has over 110,000 signatures.
She also allegedly received a death threat from Real Housewives star Joanna Krupa on Instagram.
Defending his daughter, Jones' father Cody said she is actually carrying out acts of kindness by killing the animals. He told TMZ the lion she killed was shot out of mercy as it was old and a younger lion would have killed it.
Commenting on the backlash, Jones said she has had an outpour of support from likeminded individuals: "During these last 72 hours, I have been overwhelmed by the immense amount of support from the groups and individuals within our hunting community and abroad.
"I'm humbled by the words of encouragement from men and women within the hunting community who have worked tirelessly to protect and promote hunting through conservation in Africa and all over the world.
"One organisation particularly, the Hunter Defence Fund, has stood by my side this week amidst the onslaught of hatred and negative commentary."