As a former member of one of the UK's most successful boy bands, Oritse Williams knows a great deal about the music industry but he still values advice from US hip hop star Kendrick Lamar.
The former JLS singer is now launching a solo career under the name OWS, two years after the X Factor contestants announced their shocking split.
Opting not to go into music management, Williams, 28, has been busy working on new material and had the pleasure of playing a teaser for Swimming Pools hitmaker Lamar in 2014.
Recalling their meeting, the She Makes Me Wanna singer told IBTimes UK backstage at the Wireless Festival 2015: "Last year I spoke to Kendrick Lamar and a year later I'm performing on the same line-up as him. This is why I'm humbled.
"He was like, 'Young homie, do your thing, I love what you're trying to do'. I played him some music and he really loved it, he gave me his contact and encouraged me to just keep going."
Reflecting on his newfound path as a solo artist, Williams added: "It's beautiful and I'm just blown away at the reception at my performance."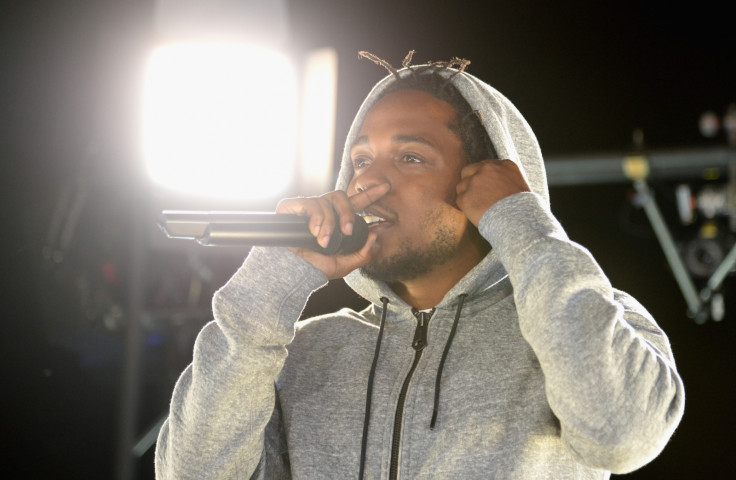 The London native and his former bandmates Marvin Humes, Aston Merrygold and JB Gill, parted ways in December 2013 after seven years together and selling more than 10 million records worldwide.
Revealing what it is like taking on the music industry alone, the Beat Again singer said: "It's just a different project. Before when we were making music it was directed towards a particular demographic. This time I'm making music from the heart.
"It's music that I'm passionate about and I love. A lot of my real life stories will be resonated through my music, a lot of things very personal to me."
He added: "It's very heart-wrenching and a lot of people will be able to relate to things that I talk about because it's stuff that everyone goes through."
Williams is now a family man after welcoming his first child, son Omre, with girlfriend Aimee Jade Azari in August 2014.
When asked how he would react if Omre wanted to pursue a boy band career in the future, Williams replied: "I'd say absolutely yes! Just let me manage it because I know what it takes, I know the good and the bad."