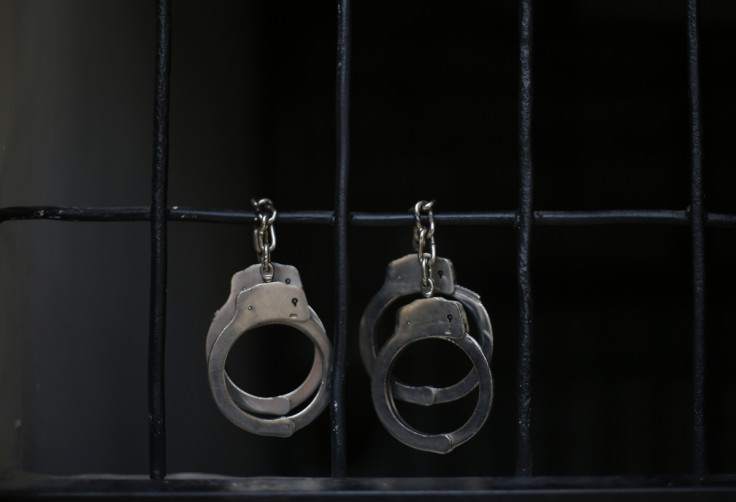 Democratic Governor Steve Beshear of Kentucky issued an executive order on 24 November restoring the voting rights of an estimated 180,000 ex-convicts. Beshear will automatically restore the voting rights of people who were convicted of certain felonies as long as certain criteria are met.
"The old system is unfair," Beshear told reporters at the state capitol. "We need to be smarter in our criminal justice system. Research shows that ex-felons who vote are less likely to commit new crime and return to prison. That's because if you vote, you tend to be more engaged in society."
Mantell Stevens, who served a 30 day sentence for a drug possession felony 15 years ago appeared to agree. "Being able to participate in democracy and being able to vote for elected officials is so important," Stevens told CBS News. "I think I'm able to possibly elect some officials that might help better my community."
The executive order, however, does not apply to all convicted felons who have completed their sentences. According to CBS News, the order does not apply to anyone convicted of bribery, treason, violent crimes, or sex crimes. Beshear's order will also not apply for those who have other pending charges or arrests or those who have been released but have not paid their court-ordered restitution.
Once prisoners are released, the Department of Corrections will review their case and automatically restore their voting rights if they meet the criteria. Those who have already been released must fill out a form from their parole officers or download one from the Department of Corrections's website to begin the review process.
"This disenfranchisement makes no sense ... because it dilutes the energy of democracy, which functions only if all classes and categories of people have a voice, not just the privileged, powerful few," the governor said. Beshear, who will leave office next month, said it is unclear how many people will qualify but said it was safe to put the number at over 100,000 people.
Kentucky law requires convicted felons to lose their rights to vote, hold public office, own a gun or serve on a jury. The governor's order will restore the person's rights to vote and hold public office only. Prior to 2008, felons were forced to apply to the governor's office to restore their voting rights. That application, which was eliminated by Beshear when he took office, required applicants to pay a fee, write an essay and provide three character witnesses. Felons however still had to apply to the governor's office and be considered on a case-by-case basis.
The issue had been a highly debated one in the state. Reuters reported that the state House of Representatives, controlled by Democrats, had passed a restoration bill 10 times in the past nine years only to see it squashed in the Senate, which is controlled by Republicans. State Representative Jeff Hoover, the Republican minority floor leader, said he supports restoring the voting rights of convicted felons but opposes the governor's method. "It should be the role of the legislature, not one person, which should address these issues through legislative debate," he said.
Republican Governor-elect Matt Bevin will replace Beshear next month and could potentially repeal the executive order. Bevin's spokeswoman Jessica Ditto said the governor-elect supports restoring voting rights to non-violent offenders but said he was not notified of Beshear's order until a few minutes before it was announced. "The executive order will be evaluated during the transition period," she said.