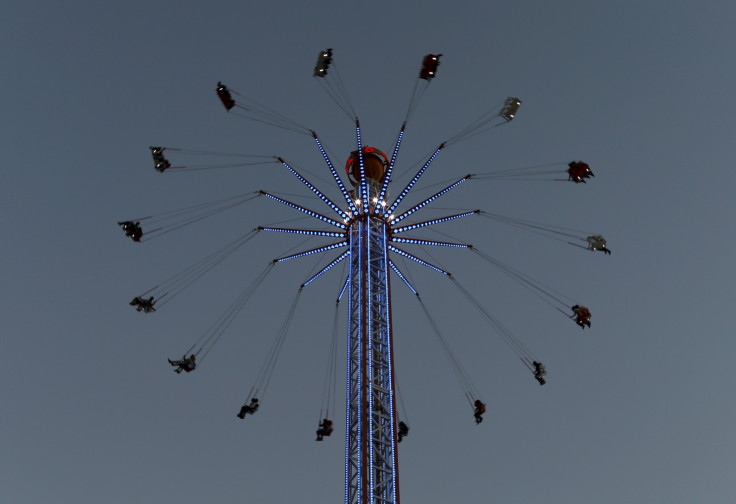 At least 12 people were injured after a swing ride at an amusement park in Bowling Green, Kentucky fell over.
Emergency crews responded to Beech Bend Park when the ride, which suspends riders in the air while it spins, toppled over at around 6pm, Warren County Sheriff's department said.
While the extent of the injuries was unknown, authorities did not report any fatalities. Some children were among those injured, NBC News reported. Police told reporters that many of the inured did not require ambulances and were taken to the hospital in private vehicles.
The Bowling Green Daily News reported that eight people were taken by ambulance to the emergency room at The Medical Center, the hospital's spokeswoman Glenda Chu said.
Warren County Rescue Department Interim Chief Wince Willingham told the Daily News he was at the amusement park with his family when the incident happened. "I heard a bunch of crashing," Willingham said. "I didn't see anything until it had stopped."
He continued: "The whole swing was toppled on its side. When I got there, there were still three people in their seats that couldn't get out."
Willingham said that the victims appeared "shaken up" but that everyone was "alert and responsive."
According to NBC News, the cause of the accident remains unclear but the Kentucky Department of Agriculture Division of Regulation and Inspection is expected to be dispatched to the scene of the incident to investigate.
All 12 people have been treated and released from the hospital, The Associated Press reported.