Kenya: Calls for police reform with #StopPoliceBrutality as violence footage emerges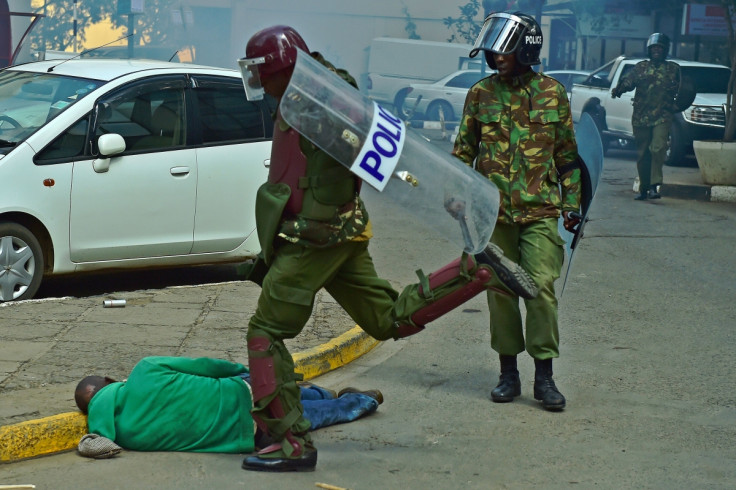 Kenyans have taken to social media to call for a reform of the nation's security forces after graphic footage of police brutality emerged on Monday (16 May) and was shared on social media. The demonstrations were the latest of several protests organised by opposition activists of the Coalition for Reforms and Democracy (CORD), led by former Prime Minister Raila Odinga, who lost the 2013 election.
CORD has vowed to lead protests outside the headquarters of the electoral commission every Monday until the current commissioners resign. Activists accuse them of bias and lack of independence and insist that the same officials should not be allowed to preside over the 2017 general election. The ruling Jubilee party defend the officials.
Reports that a protester who had been badly beaten by police had died were later found to be untrue, and critics have denounced political recuperation.
Graphic footage of police brutality causes outrage
The hashtag #StopPoliceBrutality has been trending across the nation following the publication of footage on social media, apparently showing police lobbing teargas, kicking and beating largely peaceful protesters with truncheons as they tried to flee. A middle aged man was shown bleeding profusely after being hit on the head.
Another graphic video appears to show three officers taking in turns to kick a man in a green T-shirt after he had collapsed by the roadside. One of the officers struck with such force that part of his riot gear body armour fell off, and the man was left motionless on the ground after officers were seen running away.
The man, later named as Boniface Manono by local media, said he was not involved in the protests and had only made his way through he central business district, where protesters tried to storm the offices of the electoral commission, because he had to activate his Uber account as a driver for the taxi company. Manono told newspaper Daily Nation he was heading to the bus terminal on his way home to a satellite town when "one officer tripped me and I fell. I immediately lost consciousness".
Following the news, a group of artists from Nairobi, Change Making Group (@254CMG), used the hashtag, saying: "A time is coming where the people will say enough is enough."
Human Rights Watch: Violence 'threatens rights'
Otsieno Namwaya, a researcher at Human Rights Watch's Nairobi office said Monday's violence was a threat to human rights. "Unless the government can rein in its abusive forces and fairly investigate Monday's violence, Kenya could roll back the gains realized in the last decade," he added.
At least 15 of those arrested during the protests have been charged with participating in an illegal protest, going in public armed and a breach of the peace. In 2010, peaceful demonstrations became legal, but it would appear that Kenyan police are failing to understand their obligations. Unless the government can rein in its abusive forces and fairly investigate," he said from the Kenyan capital.
The rights activist said the footage rekindled memories of the repression in the 1990s, when the then-Kanu administration tried to suppress civil society and political opposition's campaign for constitutional reforms to enshrine basic rights in Kenya's Constitution.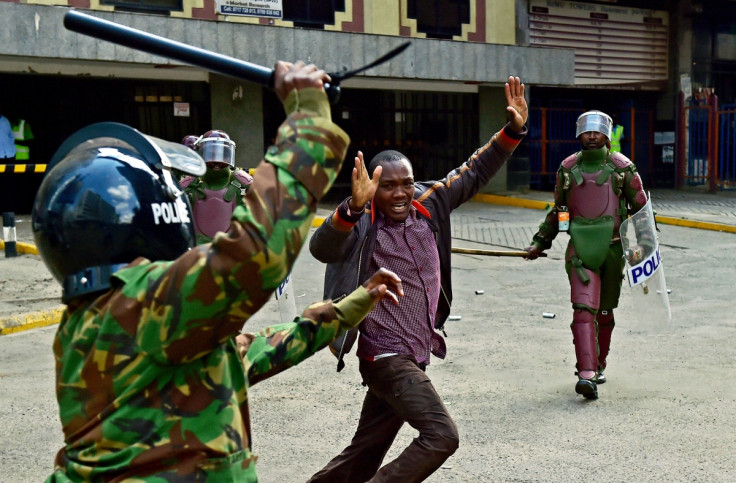 Amnesty: abusive use of force by police is a criminal offence
Rights group Amnesty International, meanwhile, said the brutal crackdown by the police against protesters "must be urgently and impartially investigated".
International law and standards on the use of force by police stipulate that any use of force by police must only be what is strictly necessary and proportionate for the performance of their duty, and that arbitrary or abusive use of force by police must be treated as a criminal offence.
"The police have a duty to facilitate peaceful assembly and must not prevent people from enjoying their guaranteed rights to freedoms of peaceful assembly, association and expression," Muthoni Wanyeki, the organisation's regional director for East Africa, the Horn and the Great Lakes, said.
Kenya launches inquiry into use of excessive force
The Kenyan national commission on human rights said it had launched an investigation into the use of excessive force, warning that the use of force by the state should only be a "last resort" .
Joseph Boinnet, the inspector general of police, said: "I condemn the lawlessness visited on the public by rioters yesterday and an internal inquiry is under way to determine whether any police officer broke any law while quelling the riots."
Kenya faces the spectre of another disputed and violent election next year, less than a decade after mass post-election violence between December 2007 and February 2008 left at least 1,133 people dead, more than 600,000 displaced, while more than 40,000 incidents of sexual and gender-based violence were recorded.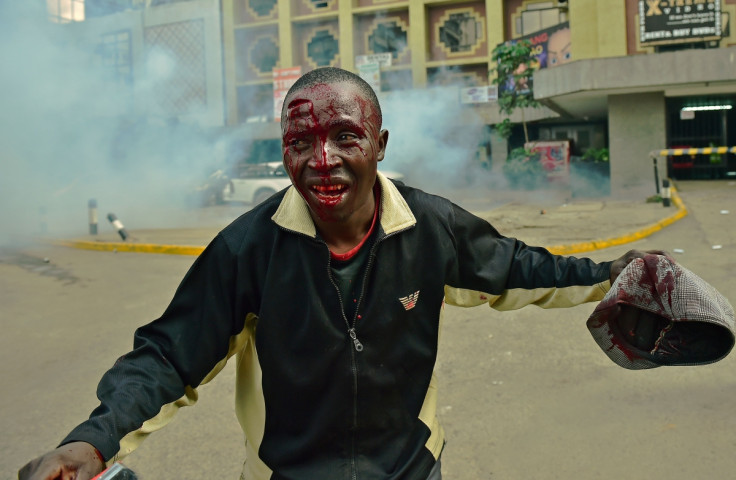 © Copyright IBTimes 2023. All rights reserved.