Kenya: Four police officers charged with the murder of rights' lawyer Willie Kimani
Three decomposing bodies were found stuffed in burlap sacks in a river a week after abduction of trio.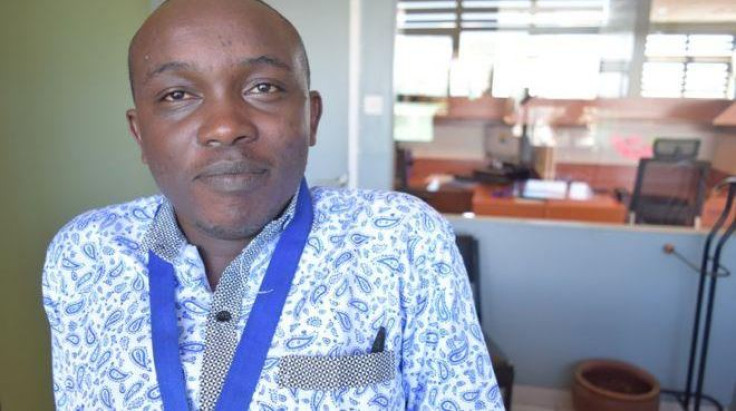 Four police officers have been charged with the alleged killing of rights lawyer Willie Kimani, his client and taxi driver, in murder case that sparked outrage in Kenya.
A lawyer working with the International Justice Mission (IJM), Kimani had been representing Josephat Mwenda in a case stemming from 10 April 2015 – in an incident where an officer from Syokimau Administration Police (AP) Camp shot him during a traffic stop.
Initial reports suggested that AP officers, one of whom Mwenda was defending himself against in court that day, may have abducted them.
Later, Kenyan and international human rights organisations claimed that the lawyer, his client Mwenda, and their taxi driver, Joseph Muiruri, had been abducted by the Administration Police (AP) as they left a court in Machakos County, outside of the capital Nairobi 23 June.
Their decomposing bodies were found stuffed in gunny sac ks in the Ol-Donyo Sabuk river a week later. On 6 July, the publication of autopsy results revealed the trio were tortured before they were killed.
Charged over the gruesome killings
Appearing before High Court Judge Jessie Lessit, the four police officers were charged with the trio's murder on Monday (18 July).
The four police officers – Fredrick Leliman, Leonard Mwangi, Silvia Wanjiku and Stephen Cheburet – face three counts of murder for the deaths and pleaded not guilty.
While the judge ordered they remain in custody, Kenyan law says they will be allowed to apply for bond after a month, if the security forces have not completed interviewing witnesses.
The publication of autopsy results on Kimani's body show that his genitals had been crushed. Pathologist Andrew Gachie, who submitted his report to the High Court on 5 July, said the lawyer's skull had also been crushed and he had died from blunt force trauma to the head.
Detectives from the Homicide Department at the Directorate of Criminal Investigations (DCI) headquarters alleged Kimani's client Mwenda may have been the main target due to the extent of the brutality he endured. He had died from head, neck and chest injuries.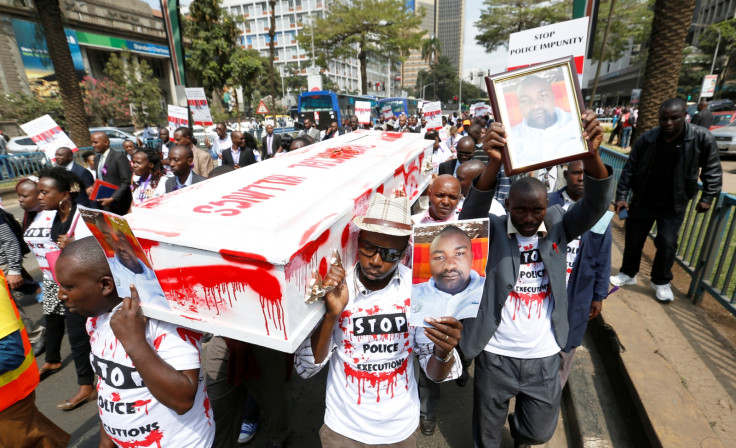 © Copyright IBTimes 2023. All rights reserved.