A day after hundreds of women gathered to demonstrate against Zimbabwe's President Robert Mugabe's regime by beating pots and pans in a march dubbed #BeatThePot campaign, the finance minister blamed international sanctions for the nation's economic woes
Saturday (16 July)'s march in the nation's second city Bulawayo was meant to show women's disgruntlement over the ongoing economic crisis. Facing a cash shortage, the Finance Ministry was forced to delay pay for civil servants – including doctors and the military and authorities have imposed strict limits on the amount that ordinary people can withdraw from bank accounts.
Bretton Woods Institutions − including the World Bank, the International Monetary Fund (IMF) and African Development Bank − froze their financial assistance to Zimbabwe in 1999 when the nation defaulted, and rendered it unable to clear a $1.8bn (£1.36bn) debt it owes the institutions. Western governments also imposed sanctions on Harare in 2001 over allegations of vote-rigging and human rights abuses.
Sanctions to blame for Zimbabwe's economic crisis
For the second straight month, a cashless Harare failed to pay the army on time, and Minister Patrick Chinamasa blamed the sanctions for the government's inability to meet its obligations.
"Sanctions crippled our capacity to own our international obligations (debt payment)," Chinamasa told Reuters when asked about the wage-payment delays during the 27th African Union (AU) Summit in the Rwandan capital, Kigali.
He added: "Our industry sector collapsed, the formal corporate structure collapsed and it translated itself into informal sector. So we have now a situation where revenue collection from the informal sector is not easy. We need to come up with new policies."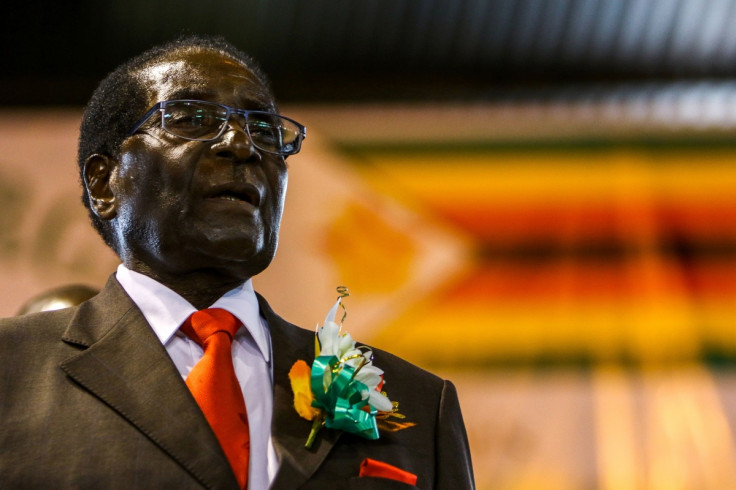 Zimbabwe
: Desperate for money
Mugabe is desperate for money and struggling to finance its budget, and clear its $1.8 billion arrears to unlock new funding.
The IMF said on 14 July it was still far from a financial programme with Mugabe's government, which would only been carried out if certain conditions are met, including resolving issues of governance, accountability, transparency and the carrying out economic reforms.
The news comes less than two weeks after Mugabe claimed the delay in paying wages to public workers was "a temporary problem" that did not justify civilians to go on strike.
On 6 July, civil society organisations called for Zimbabweans to carry out a strike to pressure Mugabe, 92, into tackling the nation's economic issues and corruption, and most businesses in the capital shut down.
The AU Summit is scheduled to end on 18 July.