On Tuesday (5 April), the International Criminal Court (ICC) will determine whether Kenya's Vice-President William Ruto and his co-accused journalist Joshua Arap Sang's crimes against humanity case over unrest that followed the African nation's 2007 elections will be dropped.
Incumbent President Mwai Kibaki was declared the winner of the presidential election but supporters of his opponent, Raila Odinga alleged electoral fraud. While opposition supporters went on a rampage killing ethnic Kikuyus, the community of which Kibaki is a member, Kikuyus then started defending themselves against the Luos and Kalenjins.
Around 1,200 people were killed and more than 600,000 were displaced in Kenya between December 2007 and February 2008, a period marred by mass violence and ethnic killings. In 2014, rights groups estimated the post-election violence may have included 40,000 incidents of sexual and gender-based violence.
Here, IBTimes UK looks at whether the men could see their crimes against humanity trial thrown out by the ICC judges.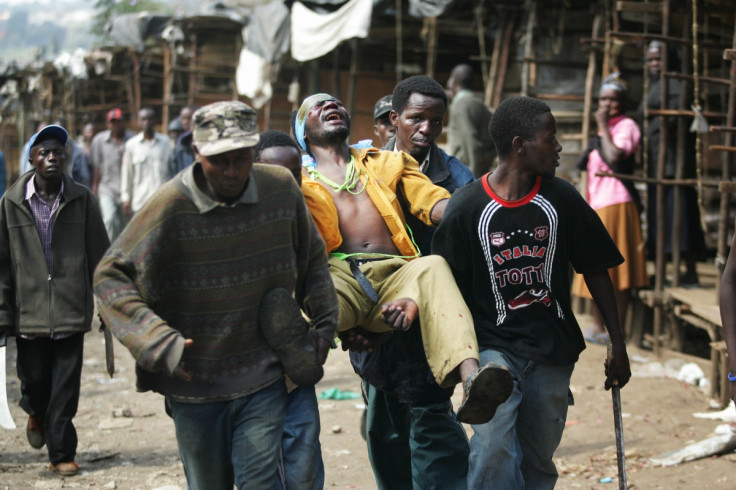 What are the men accused of?
The men each face three charges; murder, deportation or forcible transfer of population, and persecution.
ICC Prosecutor Fatou Bensouda previously failed to prove that an alleged network headed by Ruto which Sang was part of, pre-meditated and organised the 2007-2008 violence after the disputed presidential poll outcome. She has claimed the network recruited youths and supplied them with weapons to cause chaos.
Sang, meanwhile, is accused of using his radio show to organise attacks during Kenya's worst violence since independence in 1963.
Why is this verdict so important?
Ruto is one of the most senior politicians to be tried by the ICC since its formation more than a decade ago. Ruto is still in power today, and commentators say he could be looking to take over the top seat in the nation's August 2017 General Elections.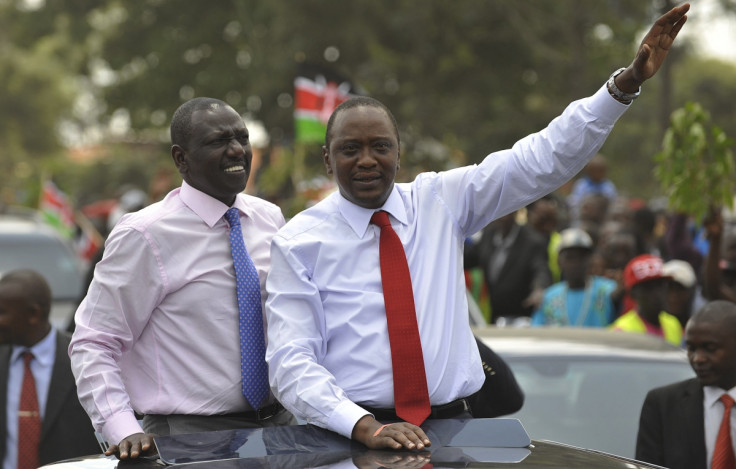 What does the ICC say?
Ruto's trial opened in September 2013 - when prosecution alleged he had set up an army prior to the elections in 2007 "to go to war for him". The politician pleaded not guilty to crimes against humanity charges.
In February, ICC judges ruled that five of the key witnesses' original statements should not be included because witnesses had changed their statements. Judges said they were convinced the witnesses had faced intimidation and bribery. This means that prior recorded witness statements can not be used by ICC prosecutors in the case.
Bensouda acknowledged that the loss of witnesses had weakened the case against the vice president, but she has argued there still remains enough evidence to proceed with the trial.
What do the accused's lawyers want?
The Ruto-Sang defence teams already submitted a 'no case to answer' motion in 2013 - a submission by a defendant that the opposing party has no evidence, or lacks sufficient legal grounds, to make a case. 'No case to answer' motions are routine in Kenyan criminal trials, according to the lawyer for victims. The motion was accepted in June 2014.
In this case, the Ruto-Sang defense teams want the case to be terminated due to what they claim is a lack of evidence after key prosecution witnesses either dropped or changed their original statements. Ruto's lawyers believe the vice-president should also be acquitted while Sang's defence team wants the case terminated.
In 2014, the court had to withdraw charges of crimes against humanity against Kenya's President Uhuru Kenyatta, who was the first head of state to appear before the ICC, after he was charged in 2012. The case was dropped for lack of evidence, after a large number of witnesses were allegedly intimidated to make them change their testimony.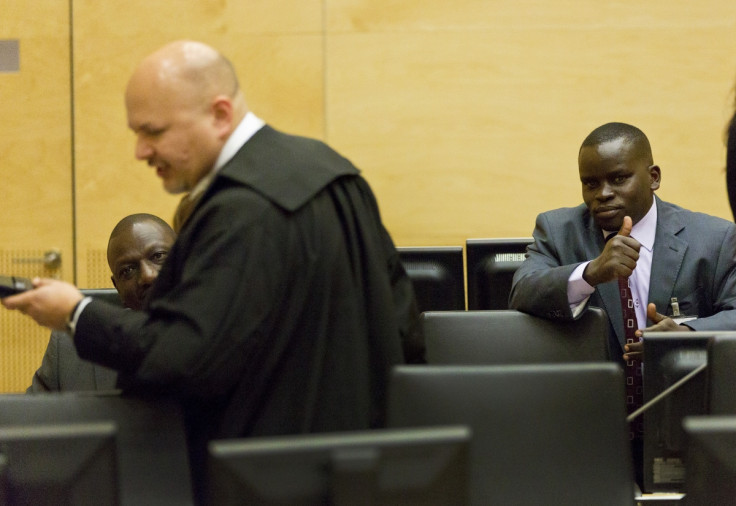 What can we expect?
According to an ICC spokesperson, the judges could:
clear the men of all the charges;

ask the prosecution to consider changing the charges; or

reject Ruto-Sang defence teams' arguments and demand the trial continue,
The men could face long prison terms if convicted of having co-orchestrated the post-election bloodbath.
When will the ICC's verdict be announced?
At 5pm local time in La Haye (4pm GMT) on 5 April, the three judge bench is expected to communicate its ruling by email.
The trial is held before Trial Chamber V composed of Judge Chile Eboe-Osuji (presiding), Judge Olga Herrera Carbuccia and Judge Robert Fremr.