By the time all the other students are sat on wooden benches or on the dusty ground listening seriously to their head teacher, a group of girls shuffle behind the school building carrying heavy plastic containers full of water. The slim teenagers have been to fetch water for their fellow students, but the liquid could kill them.
While illnesses caused by drinking unsafe water, such as cholera, typhoid and diarrhoea – killing more than 250,000 children under the age of five each year according to Unicef – affect most schools in Kenya's poorest county, Kakamega, girls face even more hurdles to stay in education and succeed.
Trezer Ndunde, 14, is one of the 666 children studying at the Albertos Divine Providence School in Lurambi, in Kenya's western province, where the poverty incidence stands at 49.2% and more than 809,500 of its people live below the poverty line. The young girl, who was eager to tell her story, spoke to IBTimes UK about the daily difficulties she faces.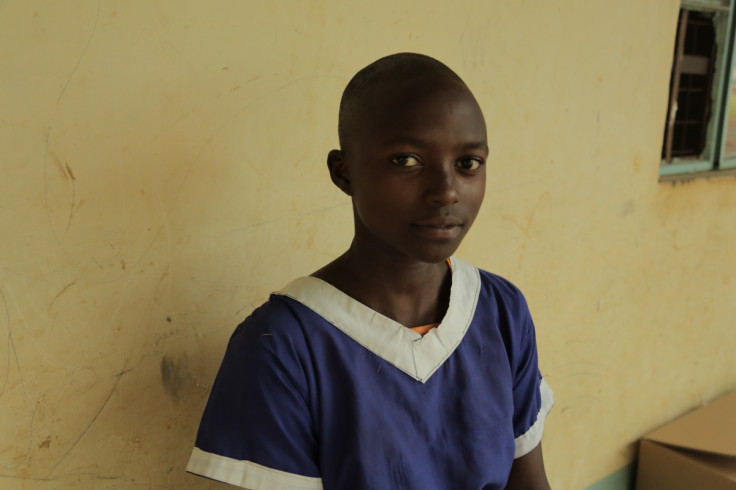 She said: "I don't fetch water before going to school but in the evenings, at the market. Only my mother and I go for the water and I carry 20 litres on my head, three times."
When Trezer says she gets her water from the market, she actually means she fetches it from a pump, far away from her house. She also helps collect water for her school along with other girls. In Kenya, the lack of access to safe water affects women and girls most severely, as they are the main providers of water supply.
Some of her friends have already dropped out of school but Trezer hopes she will do well in her exams this week, despite the fact that her homework time is spent collecting water and that she has lost time due to illness brought by unsafe water.
"I only have time for homework during the night," she said. "If I didn't have to collect water, I'd be very happy because at least I would have time to revise for my exams, and when the exams come, at least I would pass them with flying colours."
Is she scared that fetching water might prevent her from being successful in class? "I might still pass, but not pass as well as if I had done if we had enough water," Trezer said, matter-of-factly.
Girls suffer from burden of fetching water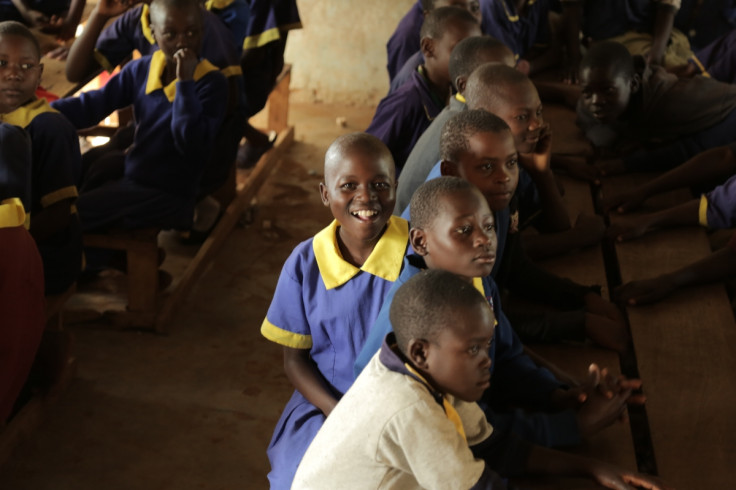 Looking at a family of ants disturbed by the tropical rain that has broken out, and which are now crawling towards the wooden door of his office, Trezer's headmaster, Saidi Olacho, explains girls in "lower primary" (Standard 4) are already are already affected by the lack of access to safe drinking water. Water access may be plentiful in Western Kenya but its quality is poor, while water treatment is nearly unavailable.
"The responsibility girls have to fetch water really affects them because the girls – especially the ones in the older classes 4 to 8 – are the ones who normally go to get the water [for the entire school]. Where they go to fetch the water is some distance away and you'll see they can waste a whole period," he explained.
While he describes the issues faced by his young female pupils, such as young girls falling pregnant "very early" and becoming tired, Olacho also speaks of issues that are overlooked. He said: "Even the area where they get that water is not clean. Apparently, the area where we get our water from is not protected, and when our girls go barefoot, they can be affected by worms that are found in this water."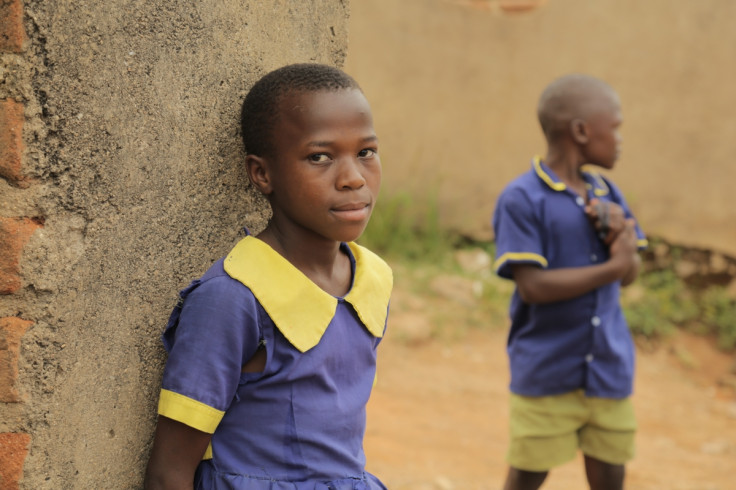 Naomi Serenge, 40, who has been teaching for seven years at Shiyunzu Primary School, explains that, each year, 12 or 13 girls typically drop out in a class of 50 - around 26%. These are very young girls, she insists, "as young as nine". They get pregnant at the age of 13, she adds, shaking her head and tutting.
"Most of them drop out and become housewives. When they fetch water it's very far, and the water is not clean water, it's usually very dirty," she explained. "They get pregnant, because on the way to fetch the water, they meet boys and some of them never come back at home. Some of the boys seduce the girls, infect them with diseases along the way. We as teachers we are not happy."
Vestergaard's Follow the Liters programme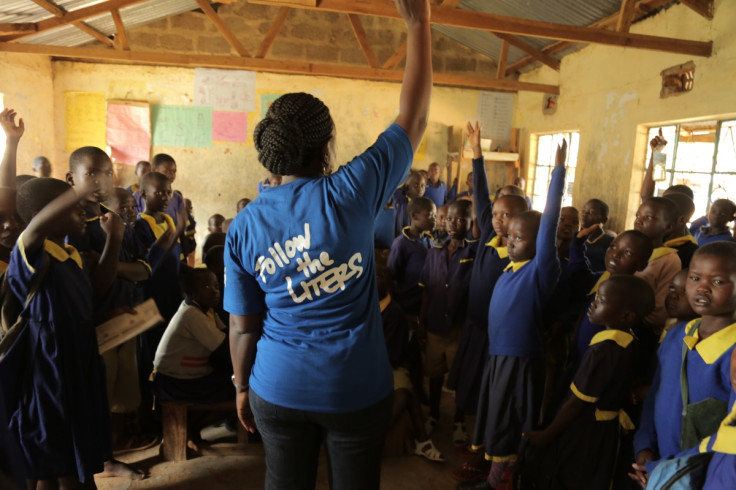 But these schools are lucky, as they are part of a water purifier distribution programme, set out by for-profit organisation, Vestergaard. Its campaign, Follow the Liters, began in October 2014 and expanded in November 2015.
For every LifeStraw water filter product sold by retailers in the North America and Europe, Vestergaard distributes water-filtration devices to Kenyan schools, providing "a child with safe drinking water for an entire school year".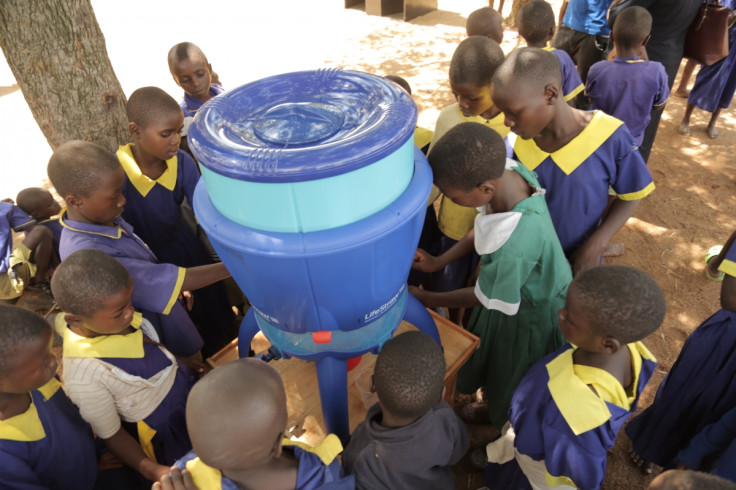 At the opening ceremony for the company's campaign at Shiyunzu Primary School, the local coordinator for Vestergaard, Viola Adeke, shows local officials, teachers, pupils and parents how to use the units, while she gets the children to recite the names of deadly diseases brought by contaminated water, and invites them to test the fresh water from the purifiers.
By the end of November, the Follow the Liters team anticipates it will have provided 631 schools throughout Western Kenya with access to maji safi (safe water), a total of 361,000 students.
Girls such as Trezer will be able to spend more time studying and less time walking to fetch water, and schools visited by Vestergaard estimate access to safe and clean water will result in a 42% reduction in absenteeism, and a 50% decline in diarrhoeal illnesses.
CEO Mikkel Vestergaard was elected to the Women Deliver 100 list of the most influential people contributing to the health of women and girls around the world for his efforts in Kenya.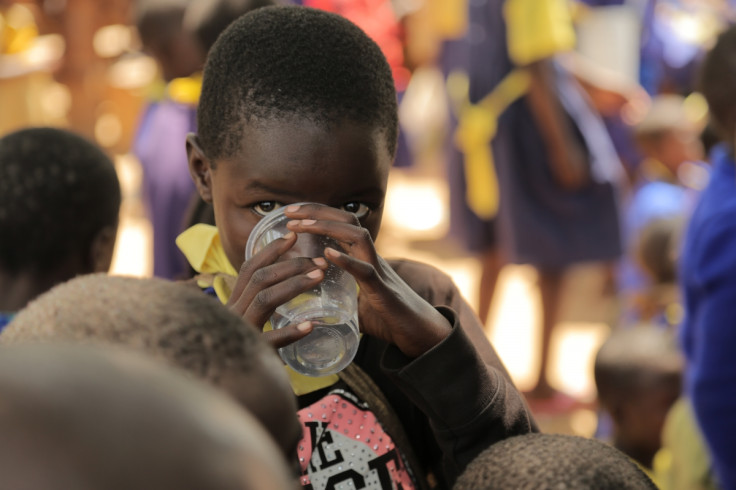 Elsa Buchanan travelled courtesy of Vestergaard.