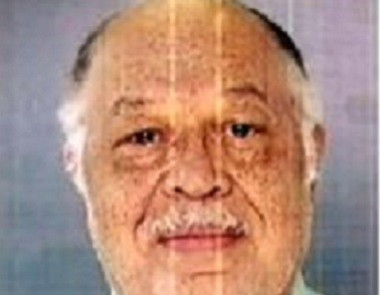 A doctor in the US may face the death penalty after being found guilty of murdering three babies at an abortion clinic in Philadelphia.
The court found that Kermit Gosnell delivered the babies alive and then beheaded them with a pair of rusty scissors. The jury will return on 21 May to decide if he should receive the death penalty for the murders.
The 72-year-old was also found guilty of involuntary manslaughter after Karnamaya Mongar, a Bhutanese immigrant, died from a drug overdose after undergoing an abortion. She had been given repeated doses of Demerol and other powerful drugs to sedate her and induce labour.
He was found innocent of the death of a fourth baby, which the prosecution said whimpered before Gosnell severed its spinal cord.
Witness Stephen Massof, who used to work at the clinic, said: "It would rain foetuses. Foetuses and blood all over the place. It is literally a beheading. It is separating the brain from the body."
He added that instruments used in the clinic to perform the abortions were rusty and unsafe.
Other former employees said he routinely performed illegal late-term abortions over Pennsylvania's 24-week limit.
Gosnell denied all charges. His lawyer said the babies had not been born alive.
Assembly line of women
Authorities said the clinic was a "house of horrors", with bottles of stored foetuses, severed feet, blood-stained furniture and cats roaming the premises.
Charmaine Yoest, president of anti-abortion group Americans United for Life, said Gosnell's conviction was a "triumph of justice".
He had been charged with seven murders but four cases were thrown out for lack of evidence.
Prosecutors said one of the babies murdered was 30 weeks old and that Gosnell had joked that it was so big it could "walk to the bus".
Another baby was alive for 20 minutes before it was killed. The third was born alive in a toilet but killed.
It is believed Gosnell performed thousands of abortions during his 30-year career and authorities said he earned about $1.8m (£1.1m) every year.
Prosecutor Ed Cameron said: "He created an assembly line with no regard for these women whatsoever. And he made money doing that."
Four other former clinic employees pleaded guilty to murder, including Gosnell's wife Pearl, who helped her husband perform the abortions.