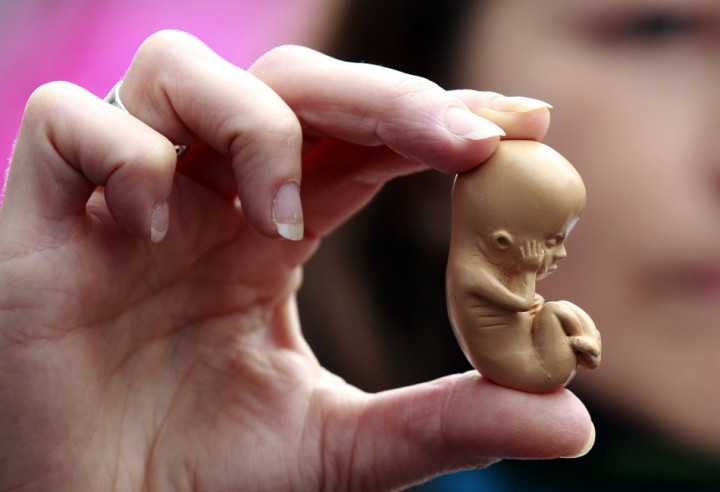 Philadelphia's chief medical examiner has told a court he cannot be certain that Kermit Gosnell aborted live foetuses - because the abortion doctor kept dead babies in a freezer.
Gosnell, 72, is standing trial for the murder of seven live babies and a patient who had visited the clinic for abortion.
Chief medical examiner Dr Sam Gulino told the trial that, after examining 47 foetuses recovered from Gosnell's clinic, his examination proved inconclusive.
According to Gulino, the bodies of some aborted babies had been stored in a freezer and this complicated his examinations, as some foetal tissues had degraded due to the storage.
During the trial, Gulino described how shocked he was when the bags seized from Gosnell's clinic revealed 47 sets of foetal remains along with medical wastes.
"It was really an unprecedented situation," said Gulino, according to a report in ABC News. "There was no guidance for how to proceed."
According to the testimonies of former staff, Gosnell stored the aborted foetuses in the freezer because the medical waste disposal company had stopped coming due to billing issues.
Gulino, after the examination of the foetal remains, categorised them in accordance with their gestational age. According to Gulino, 17 were aborted in the first trimester, more than two dozen in the second and two in the third, at about 26 to 28 weeks' gestation.
However, Gulino also agreed that estimation of gestational age may not be always accurate.
It has been alleged by prosecutors that Gosnell and his untrained staff used to 'behead' live babies in the abortion clinic by severing their spines. However, Gosnell's defence lawyer denies such claims and has said that any movement in the babies seen by the staff was an involuntary response.
He is also accused of performing illegal, late-term abortions and running an extremely unhygienic and outdated clinic with untrained medical staff.
While eight employees of the clinic have already pleaded guilty to different charges, a ninth employee is still on trial with Gosnell.
'I wasn't allowed to help my dying mother'
Another city abortion provider, Dr Charles Benjamin, has testified at the trial and directly compared his work with Gosnell's.
Benjamin, who has performed 40,000 abortions in his 30-year career, said that he does not perform abortions after 21 weeks' gestation, unlike Gosnell - who allegedly performed abortions even at 26 weeks, well beyond the permitted 24-week limit.
Benjamin's clinic is one of only a handful of abortion clinics left in Philadelphia after the 2010 arrest of Gosnell following an FBI raid.
Tuesday's trial also saw a testimony from the daughter of Karnamaya Mongar, the patient who died of anesthetic overdose during an abortion in 2009.
Yashoda Gurung, now 24, told the court with the help of a translator how she and her mother waited hours for Gosnell to arrive for the second-trimester procedure. She also told the court about the labor-inducing drugs and painkillers her 41-year-old mother was given by the hospital.
Gurung said that before her mother was moved to the procedure room, she tried to say goodbye but her 19 weeks-pregnant mother did not respond and she thought her mother was asleep.
"My mom was sleeping. That's what I thought. I tried to wake her up and the lady said, 'Leave her alone,'" Gurung said according to a report in Newsday.
Prosecutors believe Mongar was given a lethal combination of oral and intravenous drugs and the hospital staff failed to revive her when things went wrong. Mongar was pronounced dead the next day at a hospital.
However, Gosnell's lawyer Jack McMahon has argued that Mongar died of unforeseen complications.
Though prosecutors have alleged that none of the patients were monitored properly by hospital staff, Gurung agreed that her mother's blood pressure was taken while they were waiting for Gosnell at the clinic.
The trial continues.