Kerry presses Lavrov on Ukraine fighting as Kiev seeks to avert fresh gas crisis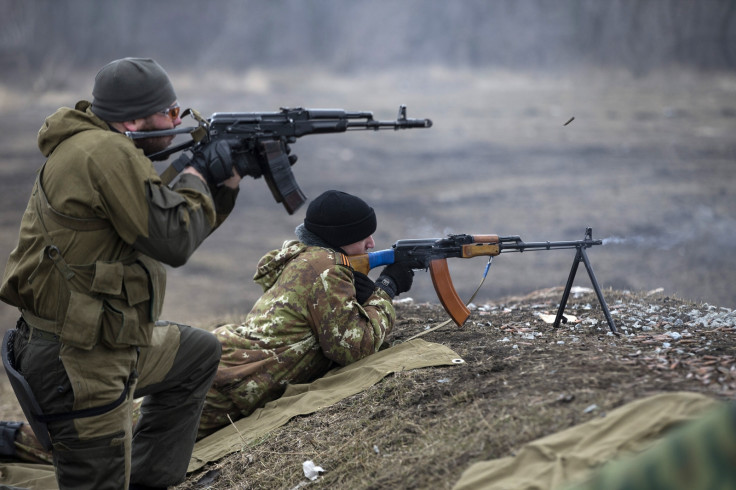 US Secretary of State John Kerry held "frank discussions with his Russian counterpart Sergei Lavrov on Monday over the fragile ceasefire in Ukraine.
The two met for around 80 minutes at an upscale hotel in Geneva, the US State Department said, without providing details of the content of the talks.
Kerry later tweeted a picture of a handshake between the pair. The pained expressions on their faces suggest the talks were less than congenial.
Kerry warned Lavrov that the US and the EU were preparing a fresh round of economic sanctions to be imposed on Moscow, if it did not back the ceasefire deal reached in Minsk last month.
"If that does not happen, if there continue to be these broad swaths of non-compliance ... then there would be inevitably further consequences that would place further strain on Russia's already troubled economy," he said, after meeting with Lavrov.
Kerry had already told the US Congress last week that fresh sanctions could be implemented soon.
Lavrov said that weapons were being withdrawn from frontlines of the conflict in eastern Ukraine and that there had been tangible progress on the Minsk truce.
The meeting took place as the United Nations released a human rights report, which put the death toll from the Ukraine conflict at more than 6,000, with hundreds killed in the last few weeks.
Gas war
Meanwhile, last-minute talks between Kiev and Moscow were due to begin in Brussels over a long-running gas dispute.
Russian state-run energy giant Gazprom has begun supplying the rebel-held regions of eastern Ukraine directly and threatened to cut off gas supplies to Kiev over a payment dispute.
Deliveries to Kiev were last suspended in June 2014 and lasted for six months until the EU brokered a deal.
Energy ministers from Ukraine and Russia were due to meet with European Commission Vice President Maros Sefcoviv.
Russian President Vladimir Putin had accused Ukraine of carrying out a form of "genocide" by denying energy supplies to the population of rebel-held Ukraine. Kiev said it had cut off gas due to faulty pipeline but resumed deliveries soon after.
Putin appeared to climb down after The EU unveiled plans for a single energy market that would cover the entire bloc and reduce dependence on Russian energy.
© Copyright IBTimes 2023. All rights reserved.