Pro-Russian rebels watched as Ukrainian prisoners searched through the ruins of Donetsk airport to recover the dead bodies of their fellow Ukrainian troops, left buried in the wreckage since the terminal was captured in January.
Rebels carried out controlled explosions to blast holes through walls inside the terminal and sent prisoners down a ladder where the floor had collapsed.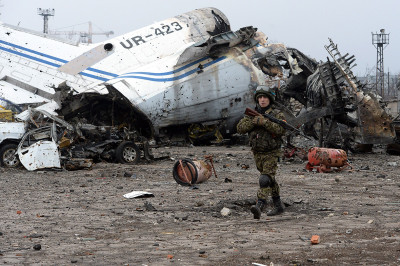 A Ukrainian official said seven bodies were retrieved from the once-glittering, now-obliterated Donetsk airport terminal. Rebel representatives said many more soldiers were still buried under the collapsed building, but provided no figures.
One captive soldier saw two friends being pulled out of the rubble. "I recognised them from their clothing. They were my friends," said the man, a member of the Ukrainian army's 90th brigade who identified himself only as Sasha.
The bodies were contorted by rigor mortis after being left outside for weeks in the frigid winter.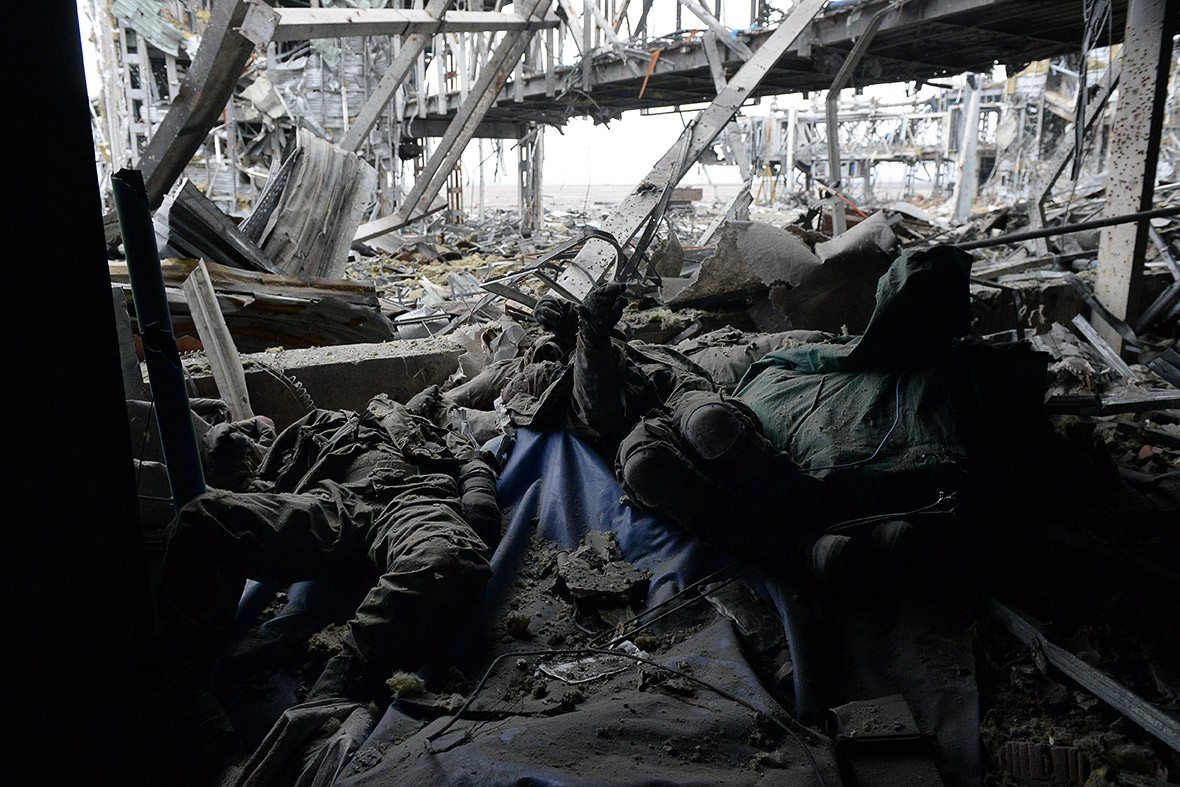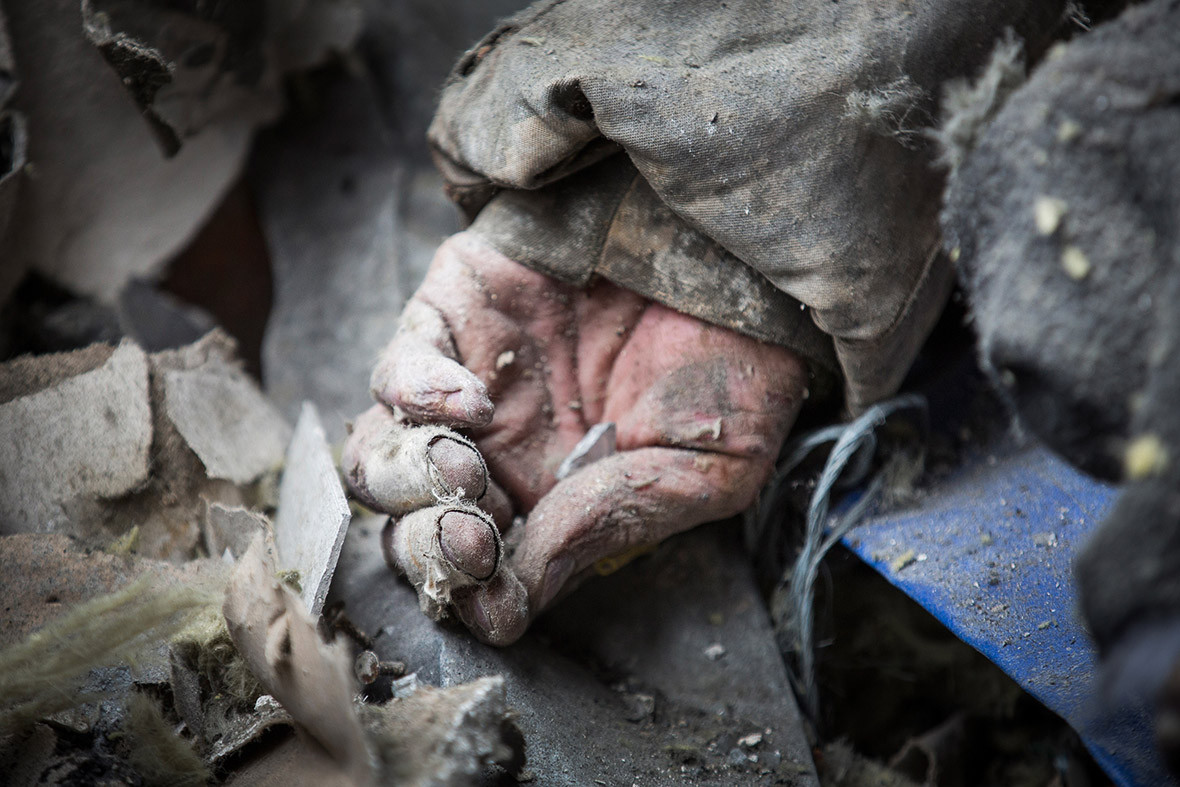 The airport is an important battlefield for both sides. Russian-backed separatists and Ukrainian troops had battled regularly over Donetsk's airport since May, when government forces decisively rebuffed separatist attempts to take the terminal, which built to help Ukraine host the 2012 Euro football championships.
Fighting over the terminal surged in mid-January, swiftly unravelling a month-long truce. Buckling under a barrage of artillery and small arms attacks, Ukrainian forces conceded, on 22 January, that they had lost much of the terminal.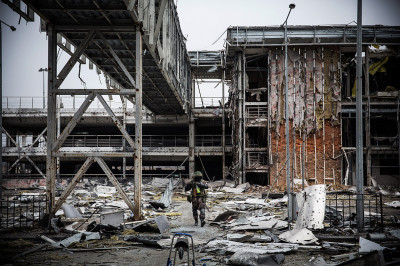 Ukrainian Defence Ministry spokesman Vladislav Seleznev has said 15 servicemen were killed in fighting over the airport in January. Their bodies have lain uncollected since then.
The commander of the separatist "Sparta" battalion, going by the nom de guerre "Motorola", said the prisoners had been assigned the task because "it's not our job to recover dead bodies, it's our job to make them".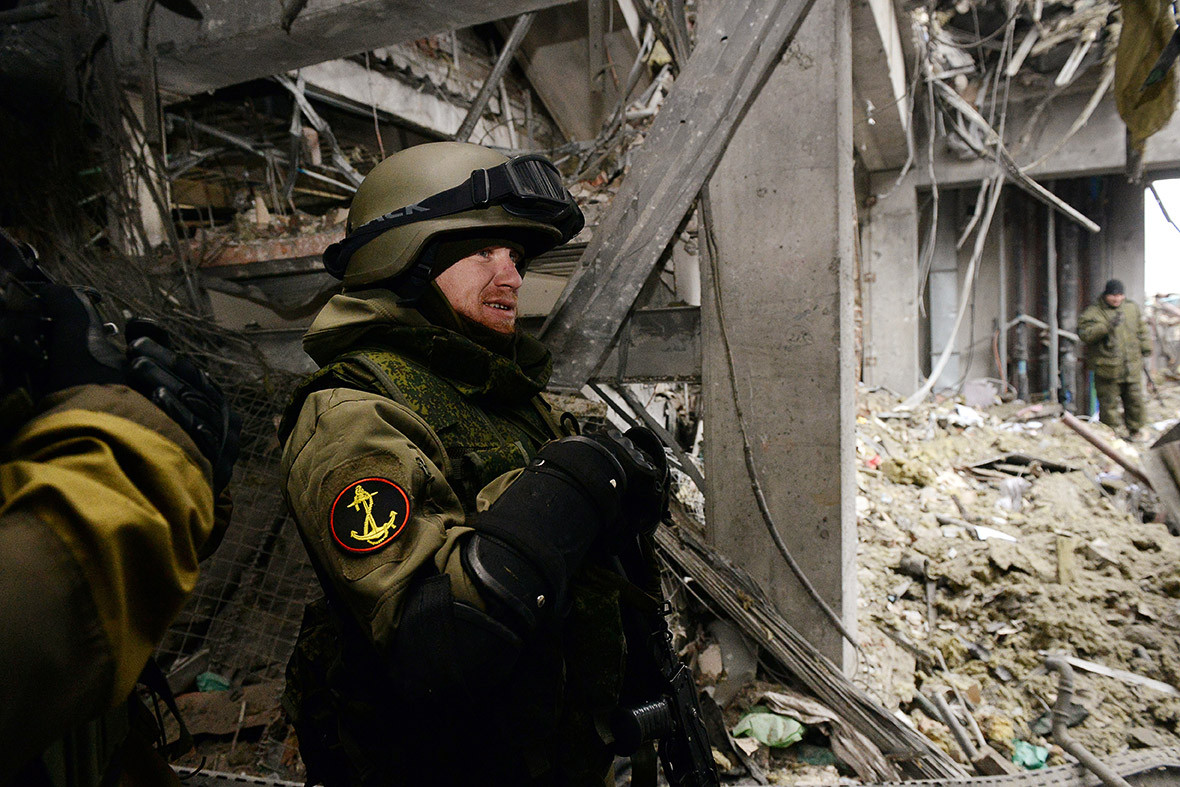 The fighting in eastern Ukraine has killed nearly 5,800 people since April. Russia denies charges that it is arming and supporting the rebels, but Western nations and Nato reject those denials as absurd.
A peace plan agreed upon earlier this month by the leaders of Russia and Ukraine, brokered by France and Germany, aims to cement a ceasefire and begin a pullback of heavy weapons.