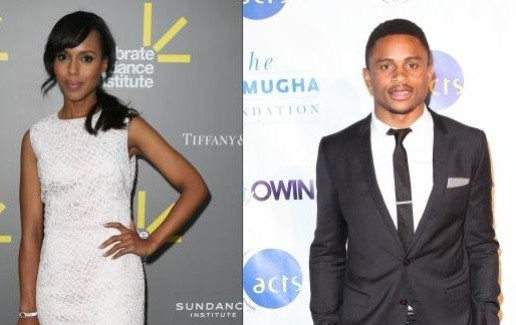 Kerry Washington is expecting her first child with NFL player Nnamdi Asomugha.
According to Us Weekly, the actress, who plays Olivia Pope in ABC's red-hot White House drama Scandal, has been concealing her growing baby bump with the help of loose, flowing dresses.
"She's about four months along," a source told the magazine.
Washington married NFL player Nnamdi Asomugha in a secret ceremony in Hailey, Idaho.
Her parents, Earl and Valerie Washington, reportedly served as witnesses to the nuptials and Chisaraokwu Asomugha officiated the ceremony.
In September, Washington, who was previously engaged to actor David Moscow, opened up about the couple's decision to wed in secret.
"I learned through experience that it doesn't work for me to talk about my personal life," she said.
"But I couldn't just turn around and say, 'I only want to talk about the good stuff, but not the bad stuff.' So I just thought, 'Okay, no more.'
"I'm walking around with my ring. And when people say congratulations, I say thank you. But I'm going to continue to not talk about it and just let it unfold," she said.
Washington has not commented on the pregnancy reports.