Taylor Swift has come to the aid of fellow pop star Kesha by donating $250,000 (£176,000) to the singer in the midst of her financial troubles. The gesture of support comes after Kesha, 28, was denied the right to leave her recording contract with Dr Luke, the music producer she has accused of sexual assault.
Appearing at a court in Manhattan, New York, a judge rejected Kesha's request to end her contract with Sony and said that she was violating an agreement to record five albums under the record label with producer Dr Luke at the helm. Upon hearing the court's ruling, a rep for Swift confirmed her donation in a statement which read: "In a show of support, Taylor Swift has donated $250,000 to Kesha to help with any of her financial needs during this trying time."
Kesha's mother, Patricia Rose Sebert, also confirmed the news via Twitter, writing: "Taylor Swift has just generously donated $250,000 to Kesha, as a show of support during this difficult time.AMAZING!!" Kesha, full name Kesha Rose Sebert, has not thanked Swift publicly but she tweeted ahead of the court ruling: "Thank you for all the support in my legal case animals. i love all of you. it's meant the world to me."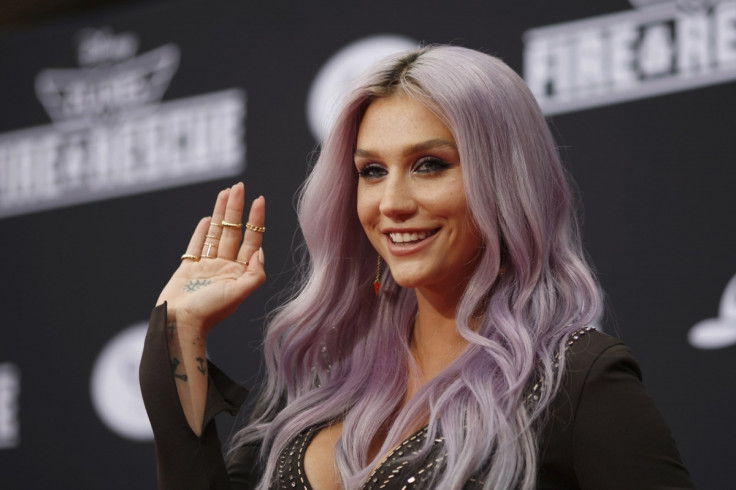 Singer Demi Lovato wrote a message of support for Kesha in a series of tweets encouraging female empowerment, writing: "#FreeKesha. This is only gonna make you stronger, you brave and beautiful girl. Prayers are with you. Frustrating to see women come forward with their past only to be shot down, not believed and disrespected for their bravery in taking action...
"Women empowerment is speaking up for other women even when it's something uncomfortable to speak up about. Women empowerment is using your voice to help the voiceless women be heard. Women empowerment is taking action now, not when it's convenient... Take something to Capitol Hill or actually speak out about something and then I'll be impressed."
However, when one fan accused Lovato of making snide remarks about Swift's donation, the singer hit back: "Not everyone has 250k to just give to people. Would love to but I didn't grow up with money and def haven't made as much as her. At least I speak up about s**t that's uncomfortable to talk about rather than trying to be politically correct 24/7."
Kesha has also received an abundance of support from her musical peers, including Lorde, Kelly Clarkson, Ariana Grande and Grimes, while Lady Gaga wrote in a Twitter post: "There are people all over the world who love you Kesha. And I can say truly I am in awe of your bravery."
Lorde added: "Standing with Kesha through this traumatic, deeply unfair time. Send good vibes her way, everyone."
Dr Luke, real name Lukasz Sebastian Gottwald, has created several hit singles for Kesha including her 2009 debut Tik Tok, Timber and Die Young. However, in her lawsuit, which was filed in Los Angeles in October 2014, Kesha accused Dr Luke of forcing her to "take drugs and alcohol in order to take advantage of her sexually while she was intoxicated".
The music producer denied the allegations in a statement released in December 2015, stating: "All of their horrific allegations of abuse, threats and other purported misconduct by me against Kesha are completely untrue and deeply hurtful."