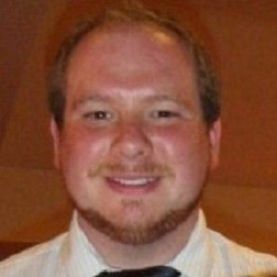 A mother has urged the government to ban websites that sell "suicide kits" following the death of her son.
Kevin Boyle, 26, was found dead in January 2012 at the bottom of a garden in Coulsdon, south London, after he had been missing for three months. His body was discovered alongside a device that helps people kill themselves, which he is believed to have bought online.
Boyle had beaten more than 1,500 competitors to win a place as an apprentice on Jamie Oliver's Fifteen on Channel 4. His body was found one day before Oliver was due to make a television appeal to help find him.
At the inquest, south London coroner Roy Palmer said that while he could not rule that the death was suicide, Boyle, who had a history of mental illness, "probably did take his own life". Boyle had a history of depression stretching back 10 years.
Palmer took the unusual step of saying he would write to Prime Minister David Cameron to ask him to take action against the selling of so-called suicide kits following a plea from his mother.
Patti Boyle, 55, wants the government to take action against websites that sell what she described as a "death-in-a-bag" kit.
The website Boyle is believed to have purchased the device from has been closed down, according to reports.
Palmer said: "The internet is a creature that has grown out of control.
"The government has not yet found a way of controlling the internet but I can understand your concerns and I'm proposing that I should write.
"I'm very, very sorry you lost Kevin in such circumstances. We can't give you complete answers because of the time delay and state of the body.
"The likelihood is that he probably did take his own life but I have to be sure beyond reasonable doubt and I can't be."
Boyle's body was too decomposed to establish the cause of death. An open verdict was given.
The coroner said that the results of the inquest arrived more than a year after Boyle's death as they had to finish dealing with police and hospital reports.
The Samaritans provides a free support service for those who need to talk to someone. They can be contacted through their website or on 08457 90 90 90, 24 hours a day, 365 days a year. Call charges apply.