Kevin Hart reacts to claims he cheated on pregnant wife Eniko Parrish in Miami rendezvous
Hart has been in a relationship with Parrish since 2009, and having married in 2016, the couple are expecting their first child.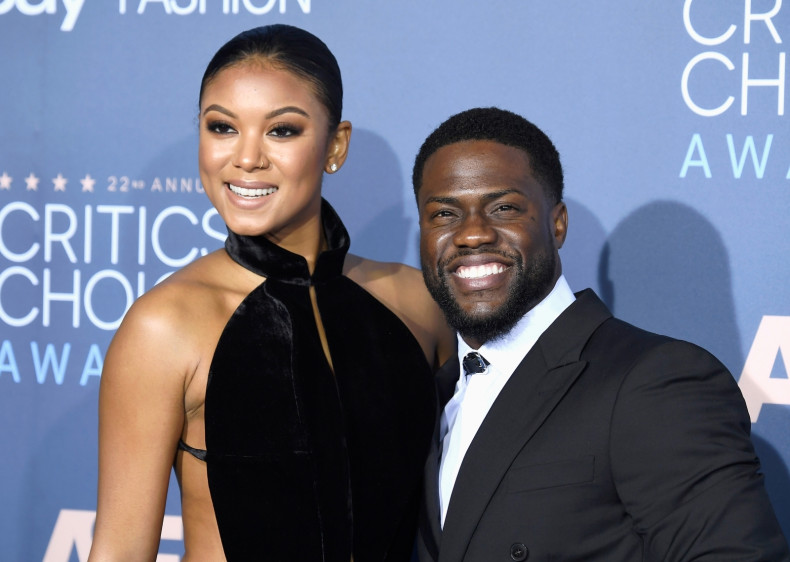 Comedian Kevin Hart has seen the funny side of allegations that he has cheated on his wife Eniko Parrish.
The controversy emerged from photos and footage published by Radar Online showing the Ride Along star sitting inside a car outside a Miami Beach hotel at around 5am on 3 July. In the three-minute video clip, the 38-year-old is seen in the back of the Lexus Sedan talking to a mystery brunette for around 20 minutes.
At one point, Hart gets out of the car and climbs into the passenger seat where he continues his conversation with the woman who is still sitting in the back. Although Hart only converses with the female companion, there appears to be another person in the driver's seat.
With the publication accusing the stand-up comedian of cheating on Parrish, Hart immediately became a trending topic on Twitter. Responding to the allegations, the funnyman posted a meme of himself laughing with the captions: "At the end of the day, you just gotta laugh at the BS," and, "#LiveLoveLaugh .....SMDH."
Parrish, 32, also brushed off the rumours on Instagram, instead sharing a photo of herself posing in her underwear to give an update on her pregnancy, writing: "Well H E L L O #WCW Much hasn't really changed. I'm still in the gym 3-5 days a week and I feel GREAT! The BBB's got a little bigger...Boobs,Butt,& Belly of course but I'll take it! Thanks little guy! #Happy6months."
Hart began dating Parrish in 2009 before tying the knot in August 2016 and announcing they were expecting their first child together, a boy, in May. Hart is already a father to daughter Heaven and son Hendrix from his first marriage to Torrei Hart, whom he officially divorced in 2011.
Torrei, a star on Atlanta Exes, previously claimed Hart cheated on her with Parrish which caused the end of their marriage. In an interview with Entertainment Tonight in 2014, Torrei said: "It does hurt that my kids have to be around a woman who broke up a marriage. I never lashed out. I never tried to punch her in the face, even though I've had moments where – trust and believe – I wanted to K.O. her ass."
However, Hart denied the allegations he had an affair, telling his Twitter followers: "My woman has nothing to do with my past marriage problems in any way shape or form. It's almost 7yrs total of me not being with my Ex."