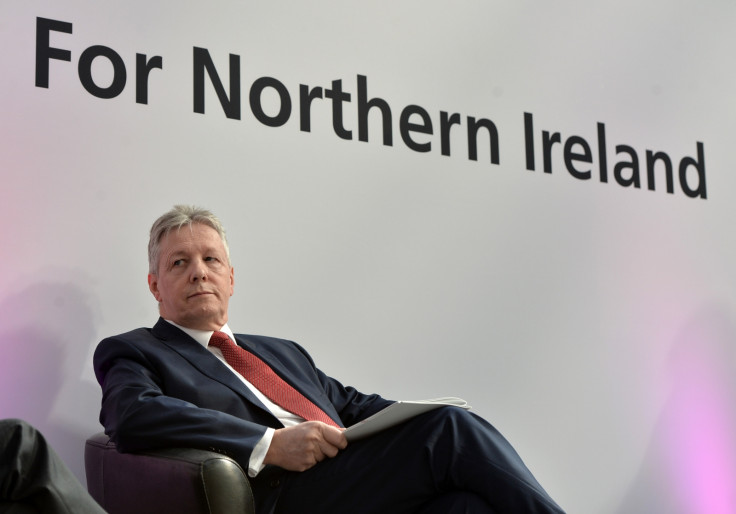 The peace process in Northern Ireland could take a step back after DUP leader Peter Robinson said he would have talks with other parties about excluding republican party Sinn Fein from the devolved executive in Stormont. The first minister is making the move after Kevin McGuigan Snr, a 53-year-old former IRA man, was gunned down in front of his wife in East Belfast on 12 August.
The murder of the father of nine was suspected to be in revenge for the death of another ex-IRA member, Gerard "Jock" Davison. Northern Ireland police have said Davison, 47, was shot by a "soviet-style" gun in the Market area of central Belfast on 5 May.
Northern Ireland police have added that Action Against Drugs (AAD), an organisation thought to have former Provisional IRA members, were behind the killing of McGuigan Snr. Robinson, in response to the police's claims, has said he would ask the Northern Ireland secretary to intervene if the IRA is found to be linked to the murder and warned the DUP could walkout of Stormont in protest.
"That remains the basis upon which parties serve in the Executive," Robinson said.
Sinn Fein has rejected allegations that the IRA were behind the death of McGuigan Snr. Martin McGuiness, the deputy first minister in the power-sharing Northern Ireland Assembly, has condemned the murders of Davison and McGuigan. The Sinn Fein MLA said on Twitter: "The people who murdered Jock Davison are criminals. Those who murdered Kevin McGuigan are also criminals. They must be brought to justice."
Northern Ireland police have so far detained eight people in connection with the McGuigan Snr murder.
Detective Superintendent Kevin Geddes said: "One man has appeared in court on a firearms charge. We have made another eight arrests – some of those suspects are still in custody. We have conducted several searches over the past week and recovered a number of firearms.
"This investigation is progressing and although it is still in its early stages, I can say that we are following definite lines of enquiry."