Kevin Spacey investigated by Scotland Yard over third sexual assault claim in London
Metropolitan Police said the alleged sexual assault occurred in 2005 in Westminster.
Scotland Yard is investigating actor Kevin Spacey following a third allegation of sexual assault in London. A man told police that the Oscar-winning 58-year-old assaulted him in London in 2005.
"On December 13 we received an allegation that the man sexually assaulted a man (Victim 3) in 2005 in Westminster," a Metropolitan Police spokesman said.
The spokesman added: "Officers from the Child Abuse and Sexual Offenses Command are investigating."
Spacey was not directly linked to the new allegation but police said the alleged perpetrator is the same person who is the subject of complaints in the south London borough of Lambeth in 2005 and 2008, who was identified as the actor.
The two-time Oscar-winning actor was the artistic director at The Old Vic theatre from 2004 and 2015. The theatre has received more than 20 complaints against Spacey and has urged those who have come forward to report their complaints to police.
Spacey, who faces allegations of sexual assault by a number of men in the UK and in the US, was first accused of assault by actor Anthony Rapp. The Star Trek: Discover actor claimed Spacey assaulted him when he was 14 years old.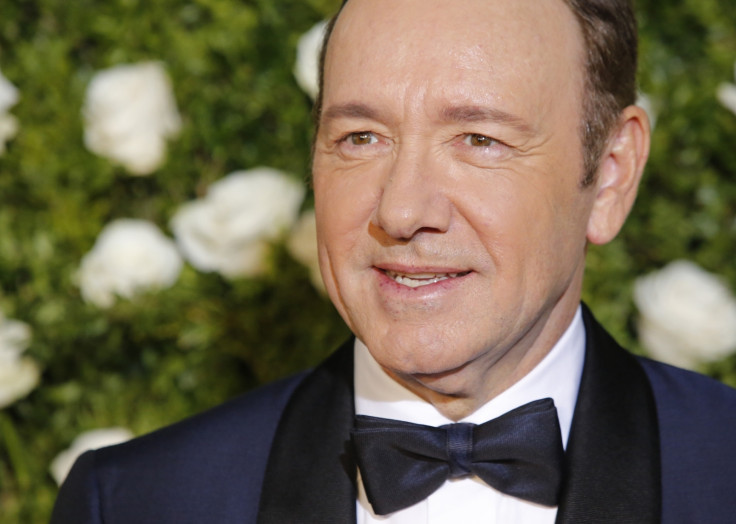 The former House of Cards actor also faces accusations of racism by a security company chief. Earl Blue, the 51-year-old head of VIP Protective Services claimed Spacey refused to shake hands with his predominantly black employees while on the set of the Netflix series.
Blue claims Spacey, who played lead character Frank Underwood in House of Cards, refused to acknowledge the black employees and made racial slurs.
Following the first allegation of sexual assault, Netflix sacked Spacey from House of Cards and decided to not move ahead with a film starring Spacey as Gore Vidal. Spacey was later replaced by Christopher Plummer in the Ridley Scott drama All the money in the World.
Spacey, who was dropped by his agent and publicist, responded to Rapp's allegations by saying he had no memory of the incident and offering an apology. The actor said he was seeking treatment but did not specify about what type.