London's Old Vic theatre says it has received 20 allegations of "inappropriate behaviour" against Kevin Spacey.
The allegations against the theatre's former artistic director were said to have occurred between 1995 and 2013, and all of them deal with men.
The reported incidents range from behaviour that made people feel uncomfortable to "sexually inappropriate" touching. There are no allegations of rape.
"During his tenure, The Old Vic was in a unique position of having a Hollywood star at the helm around whom existed a cult of personality," the theatre said in a statement on Thursday (16 November).
"The investigation found that his stardom and status at The Old Vic may have prevented people, and in particular junior staff or young actors, from feeling that they could speak up or raise a hand for help."
Spacey, who was artistic director of the renowned theatre for 11 years starting in 2004, is one of the biggest names to lose work and standing in Hollywood since sexual harassment and abuse allegations against film mogul Harvey Weinstein emerged earlier this year.
The actor has already been fired from the Netflix series House of Cards and dropped by his talent agency and publicist.
The Old Vic allegations follow an investigation that a law firm began in October at the request of the theater, amid reports being circulated about Spacey's behavior.
Mexican actor Roberto Cavazos alleged that Spacey had preyed on young men while he was artistic director. Other actors and former staff later claimed The Old Vic had turned a blind eye to the star's alleged inappropriate sexual behaviour.
But Richard Miskella, a partner at law firm Lewis Silkin who led the investigation, said he found no evidence that suspicion about Spacey's behavior was common at The Old Vic.
"There wasn't widespread knowledge of this," he said.
In all but one case, individuals allegedly subject to Spacey's advances had not come forward to make a complaint. The majority of the incidents – all but two – occurred before 2009.
The theatre also said that "no legal claims, formal grievances, formal disputes, settlement agreements or payments made or authorised were made at all in relation to Kevin Spacey during his tenure".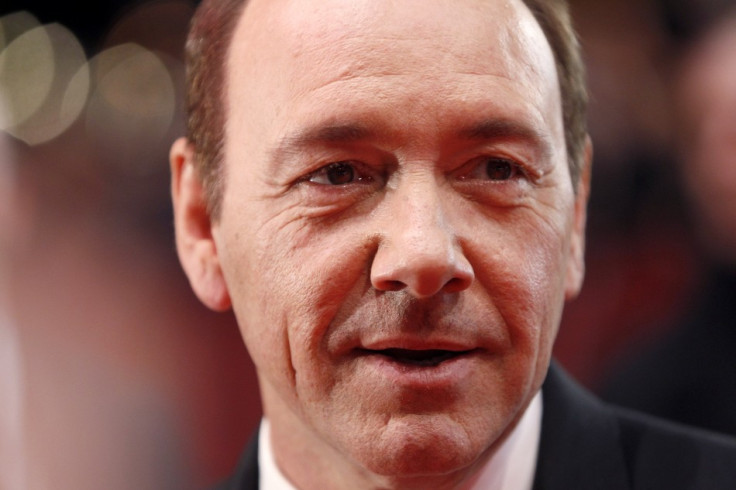 Nick Clarry, chairman of The Old Vic, said: "On behalf of The Old Vic Board of Trustees, to all those people who felt unable to speak up at the time, The Old Vic truly apologises. Inappropriate behaviour by anyone working at The Old Vic is completely unacceptable.
"We will foster a safe and supportive environment without prejudice, harassment or bullying of any sort, at any level. We want anyone who works here to feel confident, valued and proud to be part of The Old Vic family."
Matthew Warchus, current artistic director, added: "I have genuine and deep sympathy for all those who have come forward and said they were hurt in some way by my predecessor's actions. Everyone is entitled to work in an environment free from harassment and intimidation.
"The Old Vic is now actively engaged in the process of healing and the process of prevention. These allegations have been a shock and a disturbing surprise to many of us.
"It is incorrect, unfair and irresponsible to say that everybody knew. But as a result of the investigation, what we have learnt is how better to call out this behaviour in future. These findings will help not only The Old Vic but our industry as a whole, as together we rapidly evolve an intelligent new standard of protection and support in and around the workplace. We are committed to a new way forward."