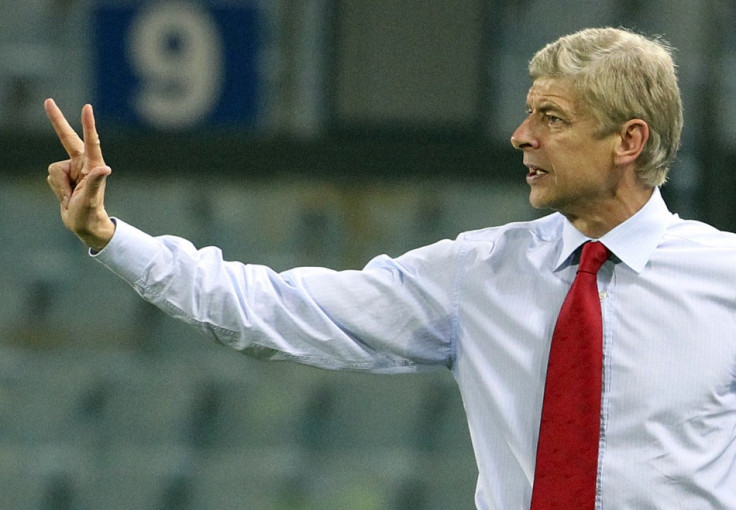 Arsene Wenger cited Arsenal's Champions League travails as mitigation for his side's stuttering 1-1 draw at home to Fulham on Saturday.
Worryingly for the Emirates faithful, the Frenchman indicated Robin van Persie, Theo Walcott and Aaron Ramsey were "in the red" and "on the edge" after their five-game winning run came to an end at the weekend.
Thomas Vermaelen's own goal had given the visitors the lead midway through the second half but the Belgian defender made amends with a close range header seven minutes before full-time.
"The positives are we have shown an exceptional spirit and desire, refusal to lose the game," the Arsenal manager said.
"You could see many players were on the fringe, and that we had not completely digested the Champions League game on Wednesday night.
"We needed to dig deep, the circumstances in the game went against us because the moment when Fulham scored they were not crossing halfway a lot."
Arsenal welcome Manchester City to north London on Tuesday night for their Carling Cup quarter-final clash and Wenger is expected to make significant changes with one eye on next weekend's trip to Wigan.
Abou Diaby picked up a minor muscular injury after making his first Premier League match of the season, while Walcott has what Wenger called a "hamstring alert" after Saturday's game.
"We have a few players on the edge like van Persie and Walcott, who had a hamstring alert, and Ramsey," said Wenger. "We'll have to see how they respond to 24 hours rest.
"It will be easier for you to pick the Man City team because you can look in the stand and on the bench [against Liverpool] and you will see who plays on Tuesday. We have red alerts on a few players but I will pick as strong a team as I can."
Tuesday night will see Samir Nasri make his first appearance against Arsenal since an acrimonious transfer to City in the summer. Wenger has already implied that Nasri's departure came down to money - the midfielder doubled his wages after he refused to sign a new contract at Arsenal in the summer - but he hopes the Arsenal supporters do not react too harshly to the France international's return.
"You want to respect players who have played for us and that's what we expect," said Wenger. "It's always more important to support our team than to be negative with the players from Man City. What is important is that we are united to win the game."