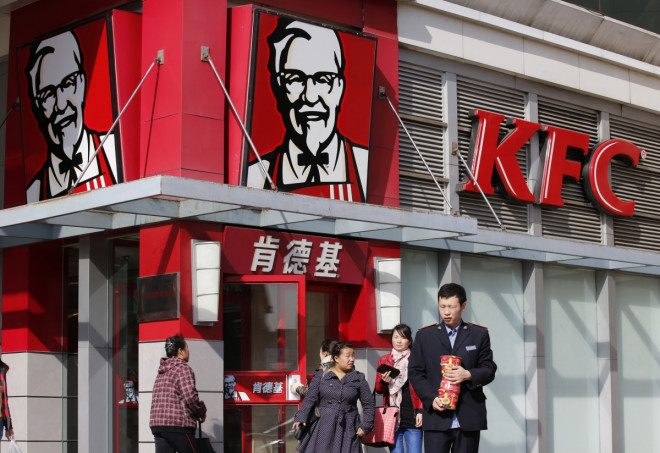 Yum! Brands KFC fast food franchise in China is revamping its menu and plans a marketing offensive, in a bid to repair its tainted public image after food safety concerns.
The company has introduced a new menu to its 4,600 restaurants in over 900 cities. It would also undertake new marketing strategies for boosting its brand name and enhance consumer engagement.
The measures mark "the next phase of the company's aggressive and comprehensive restage of the KFC brand in China," according to a company statement.
"Our menu revamp is unprecedented in KFC's 27-year history in China and in the quick-service restaurant industry because we are introducing 15 products simultaneously. Going forward, we plan to do a similar menu update at least once a year with innovative and delicious products," said Sam Su, Chairman and CEO, Yum! Restaurants China.
"KFC's Restage also includes redesigned product packaging, an enhanced service model, contemporary staff uniforms, gradual roll-out of a new store design, and a number of digital initiatives including a new mobile app, E-menu and prepay take-out option," Su added.
The company also leveraged Chinese celebrities such as Chen Kun and Ke Zhendong to promote its products.
Food Security Scare
KFC has been Yum's key brand in the China market. The company suffered a severe blow to its reputation after official media reported that chicken it used had been fed excess antibiotics in late 2012. China sales at established restaurants fell 4% during the fourth quarter of 2013, following the news.
Yum has been working hard to rebuild trust among consumers in China, where it is remaining the market leader with more than 6,200 stores under KFC, Pizza Hut Casual Dining, Pizza Hut Home Service, East Dawning and Little Sheep brands.
Its market share in China held flat over the past five years, with around 41.2% in 2012, according to data from research firm Euromonitor.
Yum! opened 740 new units in China in 2013 including 428 new KFCs, and expects to open at least 700 new units in 2014.
KFC also has the largest home delivery business in China, with 70% of delivery orders being placed online.