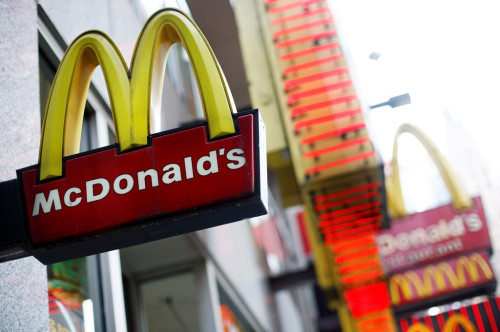 McDonald's, the world's largest restaurant chain, is preparing to enter a new Southeast Asian market for the first time in 20 years this weekend.
The firm will on 8 February open a restaurant in Ho Chi Minh City, Vietnam's biggest city, where it will compete with rivals Burger King and KFC.
Vietnam is the first Southeast Asian market since McDonald's rolled out services in Brunei in 1992, Linda Ming, a Singapore-based communications director for the company, told Bloomberg.
A late entrant to Vietnam, McDonald's will rub shoulders with Berkshire Hathaway's International Dairy Queen, CKE's Carl's Jr, Domino's Pizza, Dunkin' Donuts, Baskin-Robbins, Popeyes Louisiana Kitchen, Subway and Starbucks.
100 Restaurants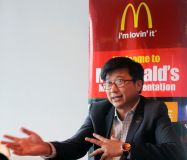 Henry Nguyen, the owner of McDonald's local partner Good Day Hospitality and son-in-law of prime minister Nguyen Tan Dung, said he plans to add about 100 branches within 10 years.
Opening 100 McDonald's within a decade is "very do-able," said Ralf Matthaes, the Ho Chi Minh City-based managing director for the Mekong region for market research firm TNS Vietnam.
Kids Will Love It, Adults Wont

"Income levels and disposable income in Vietnam have been rising steadily. They will target middle-income Vietnamese, which means household incomes of between five hundred and a thousand dollars a month, and they'll do very well. Kids are number one. They'll be selling to the kids' birthday party market," Matthaes told the news agency.
"McDonald's in Vietnam is going to be packed with parents, many of whom will not be eating because the food doesn't appeal to them but who will be happy because watching their kids munch away on burgers makes them feel they're part of something positive and modern," said Markus Taussig, an assistant business professor at the National University of Singapore and a former Vietnam resident.
Vietnam has averaged economic growth of 6.6% this century, quadrupling its per-capita income to $1,896 in 2013 from $402 in 2000, according to the International Monetary Fund. That jump gave the nation middle-income status, according to the World Bank.
Burger King has 29 restaurants in the country, home to some 91 million people. It entered Vietnam in 2011. KFC opened its first restaurant in 1997.
Harvard-educated Nguyen is a former managing general partner of technology fund IDG Ventures Vietnam.
Raised in the US, he has worked at McDonald's in Virginia.