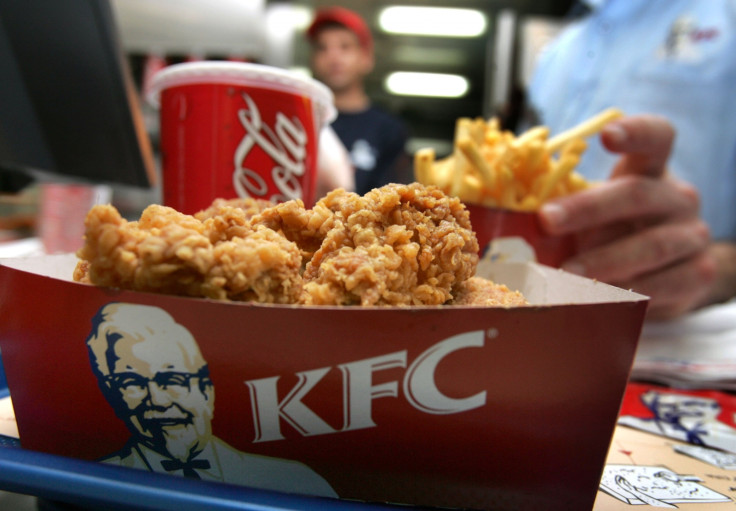 KFC's official Twitter account follows exactly 11 people and one eagle-eyed Twitter user has unearthed the hilarious reason why. On Thursday (19 October), @edgette22 realised that the only 11 people followed by the fried chicken giant happen to be all the pop star Spice Girls - Victoria Beckham, Geri Horner, Emma Bunton, Melanie C and Melanie Brown - along with six men named "Herb."
The subtle but clever stunt is actually a play on KFC's famous secret recipe that founder Colonel Harland Sanders touted which includes 11 herbs and spices.
A KFC representative said the brilliantly selected Twitter follows have been live since 18 September - about a month before it was eventually discovered and went viral.
"Our vault was getting cleaned so I thought the best place to keep the secret recipe was on Twitter," KFC's US digital marketing manager Bentley McBentleson said in a statement, CNET reports. "'No one's going to look at who we're following!' I thought. Boy was I wrong. I've made a huge mistake."
In the tweet, Edge wrote, "@KFC follows 11 people. Those 11 people? 5 Spice Girls and 6 guys named Herb. 11 Herbs & Spices. I need time to process this."
Naturally, Twitter went absolutely bonkers after the discovery with many calling the social media strategy "finger-lickin' good." Edge's tweet has already garnered over 655,000 likes and 293,000 retweets and counting.
"That is literally the most amazing thing I have ever seen," one Twitter user wrote. Another chimed: "I don't know who I'm more impressed with, @KFC for doing it or @edgette22 for noticing it."
Musa Tariq, the chief brand officer of Ford wrote: "To whomever runs the KFC Twitter account and thought of this. Call me whenever you need a job. You a genius."
Burger chain Wendy's, known for its own witty comebacks on Twitter, said: "Just realized they weren't following back. Rude. Good joke though."