KFC's bizarre new VR training game teaches you to cook chicken 'the hard way' in an escape room
"Until you learn to make my chicken right, you will not be allowed to leave," Colonel Sanders says in the VR game.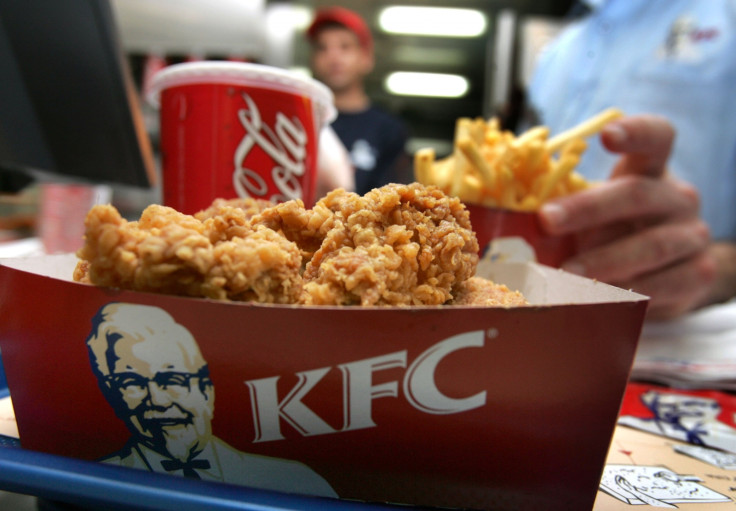 KFC has unveiled a new VR game as part of its employee training programme that teaches people how to make its signature fried chicken in a virtual escape room. As reported by Eater, the Oculus Rift game was announced in a press release and will help show trainees how to make the fast food chain's iconic Original Recipe fried chicken.
To get out of the BioShock-like escape room, employees will need to virtually master and demonstrate a five-step cooking process in which they must perfectly inspect, rinse, bread, rack and pressure-fry chicken. Throughout the tedious process , players will be instructed by the loud, ominous voice and raucous cackling of Colonel Sanders while attempting to make the perfect chicken as their only way out of the nightmare room.
"Tell me, do you like games?" Colonel Sanders asks the player. "Well, welcome to my game. Me, Colonel Sanders. And I'm watching your every move.
"This game will teach you to make my Original recipe chicken... the hard way," he says before coughing up a storm. "Until you learn to make my chicken right, you will not be allowed to leave."
"Release the birds!" Colonel Sanders bellows as a packet of chicken drops from the ceiling.
According to the press release, the VR process is a much faster one at training employees and takes them through the process of cooking chicken in just 10 minutes, as opposed to 25 minutes in real life.
According to PC Gamer, a release from Yum! Brands - which owns KFC, Taco Bell and Pizza Hut - read: "KFC will use the VR simulation to supplement its robust, multi-step employee programme, called Chicken Master Certification, which provides detailed eLeading and hands-on training for cooks in each of KFC's kitchen.
"KFC will provide yet another platform for training by bringing the VR simulation technology to its regional general manager training classes, quarterly franchise meetings and employee onboarding."
This isn't the first time the popular fast-food franchise has implemented innovative and wacky tech-savvy ideas to go along with its crispy chicken.
Last month, KFC announced the Gamer's Box 2.0 - a takeaway chicken box that doubled as a Bluetooth game controller, as part of a collaboration with Mountain Dew. In another partnership with Huawei, KFC unveiled the bright red, limited edition KFC Phone to commemorate the company's 30th anniversary in China.
KFC has also launched AI-enabled stores in China that can offer patrons menu suggestions based on their face and explored some wild marketing ideas in the past including the KFC Tray Typer in Germany and the Watt a Box power bank in India.
IBTimes UK has reached out to Yum! Brands for comment.
© Copyright IBTimes 2023. All rights reserved.