Khalid al-Barnawi leader of jihadist Boko Haram splinter group Ansaru arrested in Nigeria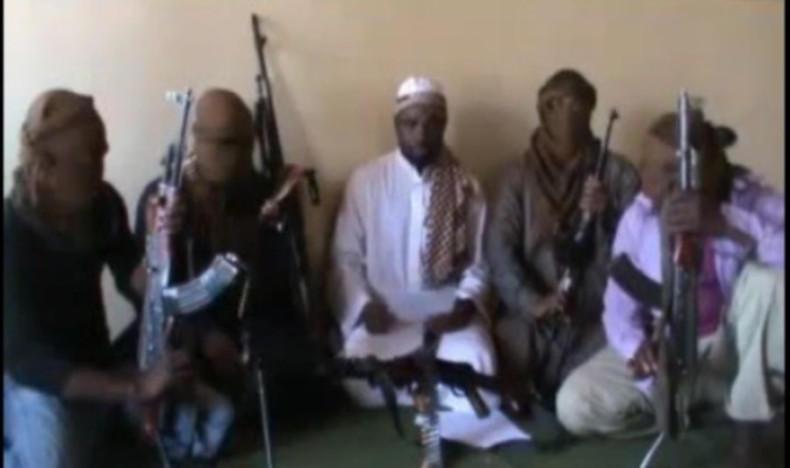 A prominent Nigerian jihadist and leader of a Boko Haram splinter group named Ansaru, Khalid al-Barnawi, has been arrested in Kogi state. Ansaru, meaning Vanguard for the Protection of Muslims in Black Lands, split from Boko Haram in 2012 and has, in the past, conducted operations with Al-Qaeda in the Maghreb (AQIM).
Al-Barnawi, who specialised in high-profile kidnappings, is one of three Nigerians listed by the US in 2012 as "specially designated global terrorists". The 47-year-old whose real name is Usman Umar Abubakar has kidnapped a string of foreigners in Africa.
Ansaru comprises mostly Western-educated Boko Haram members who were trained by 'The Uncatchable' Mokhtar Belmokhtar in AQIM camps in the Algerian desert. According to reports they disagreed with Boko Haram's indiscriminate killing in favour of capturing high profile foreign targets and attacking Western interests.
Hailing from Biu town in the troubled northeast Borno state he was the alleged mastermind of the 2011 kidnap of two foreign construction engineers, one of them British. Both of the captives died in a failed rescue bid by British and Nigerian Special Forces.
He was said to have trained in Afghanistan and Algeria, and was instrumental in the 2012 kidnap of Edgar Raupach, a German construction engineer in Kano.
The German was killed along with four captors in a botched rescue operation by Nigerian troops the same year at a hideout on the outskirts of Kano, where the group is mostly based. In 2012 Ansaru claimed an assault on a maximum security facility in Abuja where detained Islamists were being held, murdering two police officers and freeing 40 inmates.
Then in 2013 Ansaru kidnapped 63-year-old French engineer, Francis Collomp, who escaped from his cell in northern Nigeria by loosening a wire that was used to lock his cell door. While his captors were praying he managed to slip out of his cell and locked them in the prison house to make his escape.
Military spokesman Brigadier General Rabe Abubakar said to France 24: "Security agents made a breakthrough on Friday in the fight against terrorism by arresting Khalid al-Barnawi, the leader of Ansaru terrorist group in Lokoja. He is among those on top of the list of our wanted terrorists."
"We are very happy about this development (arrest). It is a great breakthrough in our fight against insurgency in the country," added Information Minister Lai Mohammed.