A leak of 11 million secret offshore banking documents has revealed how world leaders, including Russian President Vladimir Putin, have avoided paying billions in taxes. A money trail shows how a network of business deals worth up to £2bn links Russia's Bank Rossiya, Putin's childhood friend, and Putin's daughter Maria.
The data leak revealed information stored by secretive Panamanian law firm Mossack Fonseca that was obtained by German newspaper Suddeutsche Zeitung and passed to the International Consortium of Investigative Journalists (ICIJ).
Along with the Russian President, other world leaders including 72 current or former heads of state, have seen their documents exposed, some including despots accused of rifling funds from their nations. Dictators such Egypt's ousted former president Hosni Mubarak, Libya's former leader Muammar Gaddafi and Syria's embattled president Bashar al-Assad.
Within the damning leaked documents is evidence of a billion-dollar operation run by Bank Rossiya. Established in 1990 the bank is headed by Putin's neighbour Yuri Kovalchuk, dubbed 'Putin's personal banker', who owns the largest share in the bank which is subject to US and EU sanctions following Russia's annexation of Crimea.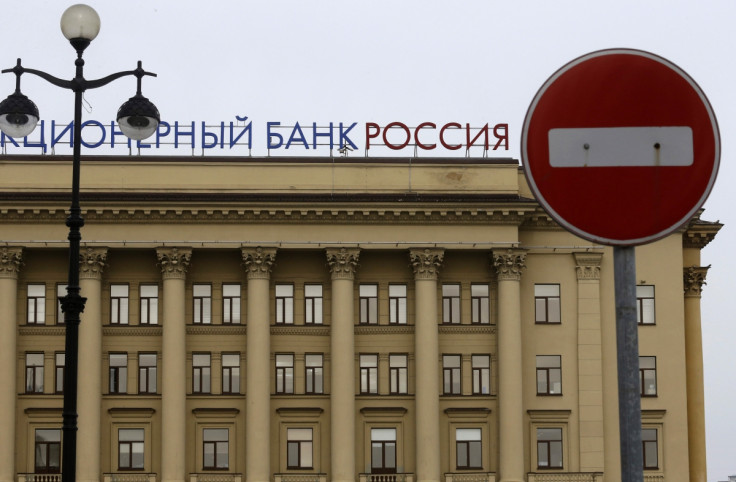 The Russian bank, used by several close associates to Putin has channelled money through numerous offshore companies, two of which were owned by his closest friends, including childhood pal Sergei Roldugin, a concert cellist, who is godfather to the president's daughter Maria.
Roldugin has personally made hundreds of millions of dollars in profits from suspicious deals which has seen him earn stakes in Bank Rossiya and other Russian companies. The papers proclaim that Bank Rossiya transferred at least $1bn to an offshore entity called Sandalwood Continental.
According to the Guardian, the cash was in the form of unsecured loans from state-controlled Russian Commercial Bank (RCB) that is based in Cyprus. A portion of the money was then lent back onshore in Russia at extremely high interest rates, with all the resulting profits going to secret Swiss accounts and then to Mossack Fonseca – the world's fourth largest offshore law company.
This is just one of a number of deals discovered by the ICIJ, and although Putin's name does not appear in any of the records the documents suggest Putin's inner circle has benefited from the money. Putin himself is said to be worth up to $40bn (£28.11bn) although little is actually registered in his name.
Mossack Fonseca told the ICIJ that it has always complied with international rules and regrets any misuse of its services. A statement said: "For 40 years Mossack Fonseca has operated beyond reproach in our home country and in other jurisdictions where we have operations. Our firm has never been accused or charged in connection with criminal wrongdoing.
"If we detect suspicious activity or misconduct, we are quick to report it to the authorities. Similarly, when authorities approach us with evidence of possible misconduct, we always cooperate fully with them."