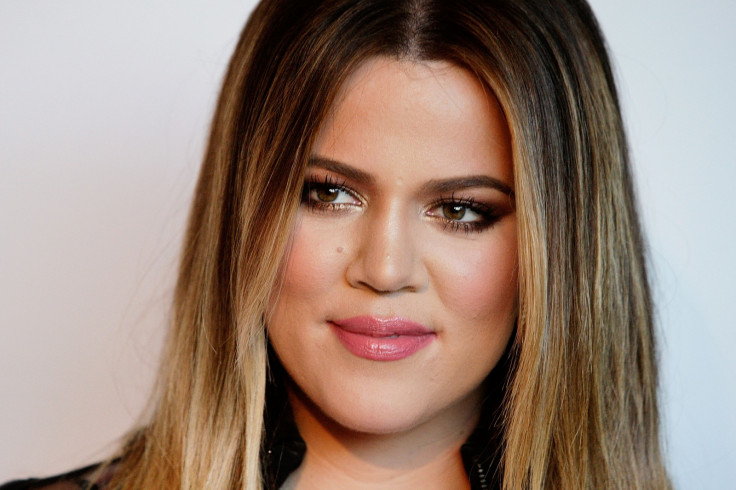 Khloe Kardashian has moved on from her rocky relationship with Lamar Odom. She is now reportedly 'happy' after finding love again with Tristan Thompson. The reality star is also enjoying the positive response about her new denim line Good American.
"Khloe is happier than ever. She has a great man in her life, and Good American is doing great sales. She is enjoying the fresh romance with Tristan. And they have been working on coordinating costumes — they plan to hit Halloween parties together," a source told Hollywood Life.
The 32-year-old Keeping Up With The Kardashians star has had a tough time last year after Odom was discovered unconscious at a brothel in October 2015. She was by his side even when he slipped into coma and put her divorce petition on hold to help Lamar with his medical decisions.
However, soon after the former NBA star started leading a normal life, Khloe filed for divorce again. In the recent KUWTK episode, she admitted that she wants to move on from her past relationship. And if the new reports are to be believed, she is enjoying the romantic life with Thompson. "The two are totally into each other right now. Combined with the fact that Khloe's jeans line debuted so well, she's in an amazing place in her life," the source added. "She feels like Lamar is finally behind her for good."
The Kardashian sister is reportedly enjoying her steamy affair with her rumoured beau Thompson. "Khloe's already fantasizing about where this could go, she's got very high hopes. She's not seeing Tristan clearly right now or the situation, her head is very clouded by the great sex they're having. When she got together with him she was thinking strictly casual, but now that's starting to change. She is hoping for more and Tristan isn't doing anything to keep her feet on the ground," another source told the news outlet.