A video of Mariah Carey offering a sexy lap dance to her backup dancer Bryan Tanaka is making the rounds on the internet. The timing of the video assumes significance as it comes just after the popstar's split with billionaire James Packer. The Australian businessman allegedly dumped the songstress 10 months after getting engaged with her.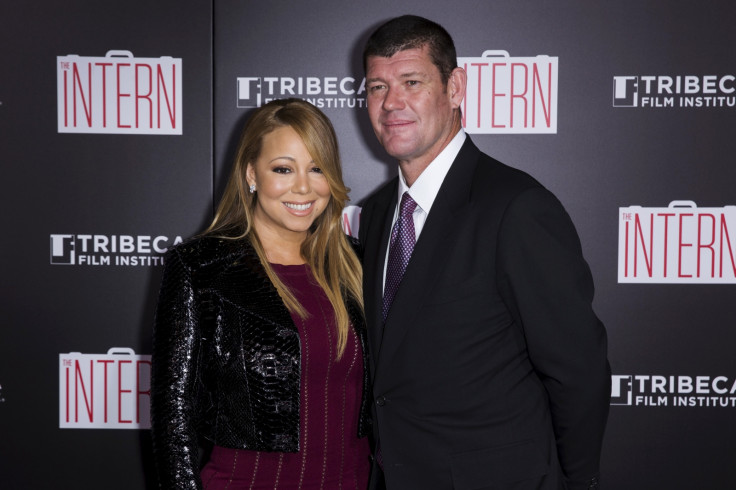 The video, published by Hollywood Life, claims that during her Vegas shows in June, the Touch My Body singer gave a sexy lap dance to her rumoured fling, who appeared to have injured his leg and was not performing.
While the reason of Carey's split with Packeris still unknown, unconfirmed reports claim that tension boiled between the then engaged couple after she developed a close relationship with her backup dancer and choreographer Tanaka. The 49-year-old Australian business tycoon reportedly banned Bryan Tanaka from performing at the Caesars Palace in order to keep him away from Mariah.
The 46-year-old One More Try hitmaker and Packer has had a massive fight in Greece in September due to her extravagant spending in the midst of their wedding preparations.
Meanwhile, the songstress's team has released an official statement sharing her side of the story which reads: "Mariah and James had a fight in Greece, and have not seen each other since. The fight was not because of any cheating allegations or excessive spending by Mariah. James is one of the most successful businessmen in the world. They are trying to work it out. Right now, they're not sure if they will stay together."
Carey shared two children with former husband Nick Canon and still shares a cordial relationship with him. The former couple recently spotted celebrating Halloween with their children.