US officials have said the leader of an al-Qaida linked group that was allegedly planning an imminent attack on western targets has probably been killed during air strikes in Syria.
Muhsin al-Fadhli, 33, was considered the head of an Islamist militant cell operating in northwestern Syria known as the Khorasan group.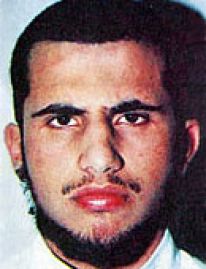 "We believe he is dead," said a US official speaking on condition of anonymity.
Yesterday, the White House confirmed that as part of military operations against Islamic State (formerly known as Isis) jihadists in Syria, US air forces also targeted Khorasan positions.
A US military spokesman said the group was planning an "imminent attack" on western targets, and had been involved in recruiting US and European nationals.
"Intelligence reports indicated that the Khorasan Group was in the final stages of plans to execute major attacks against western targets, and potentially the US homeland," said Lt Gen William C Mayville.
However Washington was not immediately able to confirm that al-Fadhli, a senior al-Qaida operative who was close to Osama bin Laden, had been killed in the air strikes.
Khorasan is allegedly made up of battle-hardened al-Qaida members from the Middle East, South Asia and North Africa.
A Kuwaiti national, al-Fadhli was believed to be one of the few people who was trusted enough to know about the 9/11 attacks before they were carried out.
He was said to have moved to Iran after the US invasion of Afghanistan, where in 2012 the US State Department described him as the group's main operative.
He had a $7m (£4.3m) bounty on his head, and was believed to have links to wealthy Gulf State backers.