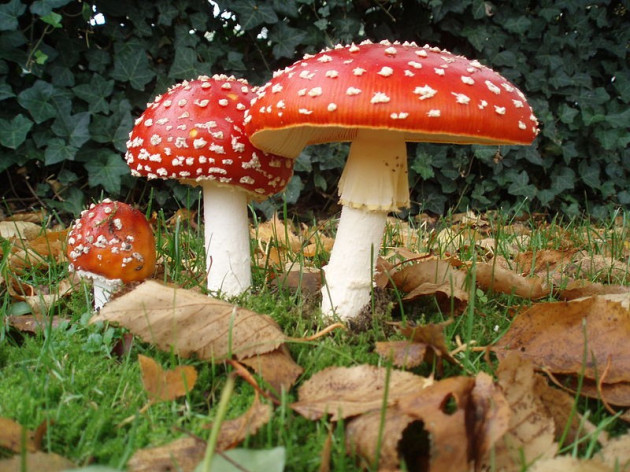 Four people have died after eating mushroom soup made from a poisonous variety of the amanita species of mushroom.
The victims were all residents at the Gold Age Villa retirement home in, Lomis, northern California.
The Placer County Sheriff's Department have identified the latest victim as Dorothy Mary Hart, 92.
It is believed the staff member who made the soup did not realise the mushrooms were poisonous. They had picked the mushrooms in the back garden of the care home.
The three fatalities before this latest death were Barbara Lopez, 86, Teresa Olesniewicz, 73, and 90-year-old Fran Warren Blodgett.
Dena Erwin, spokeswoman for the sheriff's office, said: "This is an ongoing tragedy, an unfortunate accident."
People began to fall ill after eating the soup on 8 November. The member of staff who prepared the food was among those who became sick.
Gold Age Villa is a single level care home set in the Loomis Basin, which provides private and shared rooms in a "family atmosphere". The home says it offers "balanced home-made meals" and "special diets when indicated".
The home remains open and the Department of Social Services in California is investigating the incident.
Kent R Olson, medical director for the San Francisco division of the California Poison Control System, explained that mushroom poisoning is associated with vomiting and diarrhoea and can take 12 hours or more to develop.
The symptoms can lead to loss of fluids, which can cause kidney failure. The poisons can also stop the liver from producing proteins. Normally, the victim will fall into a coma.
Between 2009 and 2010, there were 1,700 recorded cases of mushroom-related illnesses in California, including two fatalities.