Kim Jong-un, the supreme leader of the Democratic People's Republic of Korea, termed the Monday (5 September) missile test into the East Sea "perfect". He directly supervised the launch of the three ballistic missiles, conducted as part of a military drill to test the capability of the Korean People's Army (KPA) to fight a real battle.
While Kim congratulated the scientists and the KPA Strategic Force for successfully carrying out the firing drill of ballistic rockets, US President Barack Obama vowed to impose tighter sanctions on North Korea. Terming 2016 as a "historic year", Kim reportedly said the country should continue its nuclear mission.
North Korea has been unrelenting in its pursuit of nuclear warheads, despite harsh sanctions being imposed on it by the US and other western countries. Following these latest missile launches, the leader of the reclusive state reiterated that North Korea needs to continue "making miraculous achievements in bolstering up the nuclear force one after another in this historic year".
NK News, citing the North Korean state news agency KCNA, reported that KPA's Hwasong artillery unit carried out the missile tests. The unit is "tasked to strike the bases of the US imperialist aggressor forces in the Pacific operational theatre in a contingency," the report added.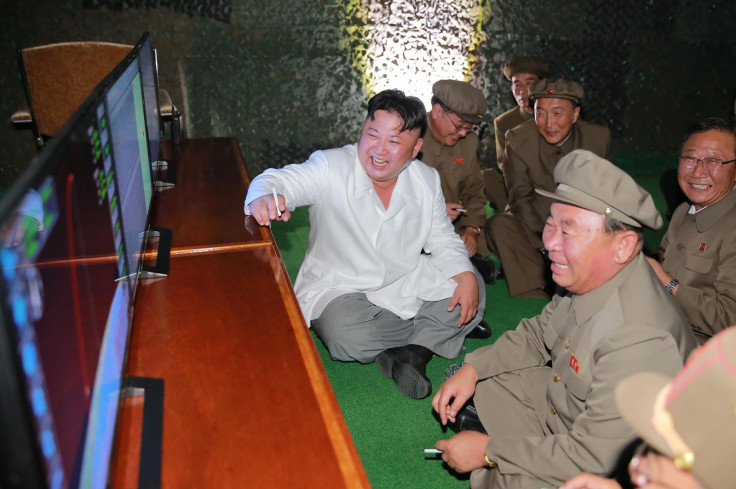 The drill was aimed at re-examining "the reliability such as the flight security and guided accuracy of the improved ballistic rockets deployed for action, and to assess and inspect the capabilities of the units for action", KCNA reportedly wrote.
The South Korean defence ministry reportedly said earlier that the three missiles fired were Rodong missiles with a range of 1,000km, which were fired over the Sea of Japan (East Sea) without any prior warning.
Meanwhile, Obama said opportunities for a dialogue with Pyongyang will remain open, but he would tighten sanctions against the country, Associated Press reported.