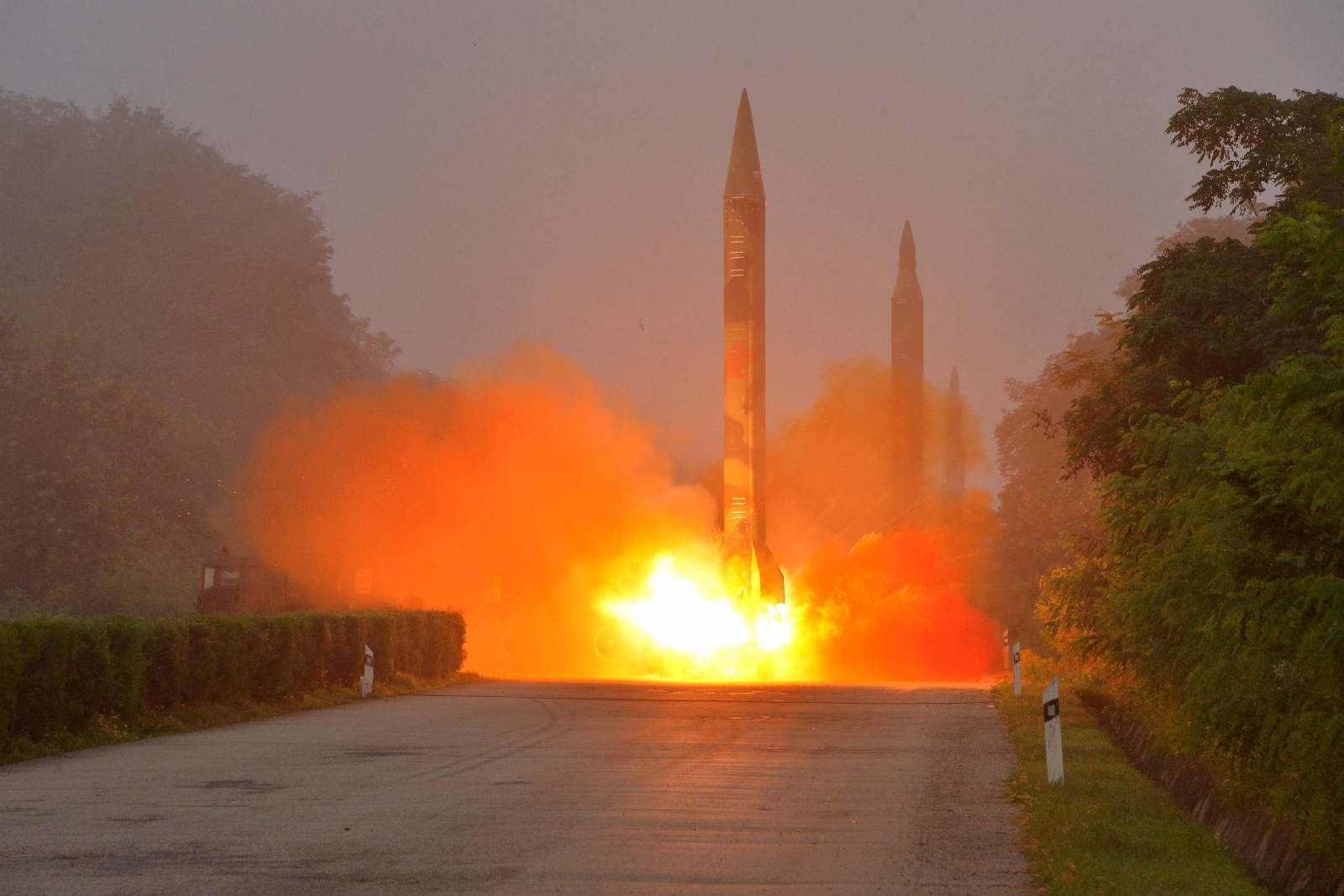 North Korea fired three ballistic missiles towards the East Sea on Monday (5 September) further raising tensions in the region. It is still unclear whether they were land-based or submarine-launched missiles.
South Korea's Joint Chiefs of Staff said in a statement that the three missiles were launched from North Korea's eastern town of Hwangju. Officials in Seoul have not revealed whether they were short- or medium-range missiles.
Pyongyang usually fires short-range missiles as a show of force but in recent months, the reclusive nation has also launched medium-range Rodong missiles. The launches have come at a time when the G20 summit is taking place in China. Several nations including South Korea and China have expressed concerns over the rising tensions in the Korean peninsula over the North's belligerent acts.
South Korea and the US concluded their joint military exercises on 2 September. The North constantly threatened to carry out attacks on the drills.