North Korean leader Kim Jong-un is reported to have visited the country's military units for the first time since the start of the year amid reports that Pyongyang is likely to test-launch a new and upgraded prototype of an intercontinental ballistic missile (ICBM).
Kim reportedly called on the country to boost its combat preparations during his visit to the military units under the Korean People's Army. He said he was satisfied that soldiers were keeping weapons and combat equipment "always ready to go into action, thinking only of combat readiness awake or asleep", Yonhap reported.
Citing military sources, South Korea's Chosun Ilbo newspaper reported that the test-launch of the ICBM might possibly coincide with the inauguration of Donald Trump on 20 January.
Seoul's intelligence agencies had reportedly spotted Pyongyang transporting missile parts, thought to be the lower-half of an ICBM, raising concerns that a test-launch might soon happen.
"It was different from a conventional Musudan missile in its length and shape. It is possible they were moving it somewhere for assembly," one source told the Chosun Ilbo newspaper. The unidentified source referred to the Musudan intermediate-range missile that North Korea test-fired last year.
However, such reports could not be confirmed, a spokesman for South Korea's Office of the Joint Chiefs of Staff, Roh Jae-cheon, told a regular press briefing. But the South Korean military was constantly monitoring the North's activities related to ICBM development, he added.
The two missiles were suspected to be placed on mobile launchers for test-firing and were estimated to be 15 metres (49 ft) long and shorter than the existing the KN-08 and KN-14 ICBMs, Yonhap cited unidentified military officials as saying.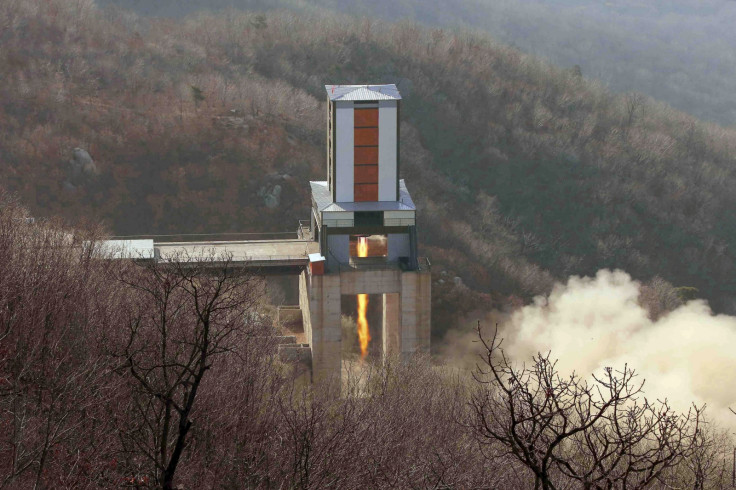 "I don't recognise the missiles from this description. But as we saw in 2016, there's certainly a variety of active missile programmes underway in North Korea," Reuters quoted Joshua Pollack, editor of the US-based Non-proliferation Review, as saying. "It's also possible that they are simply conducting field exercises with no plans to launch, or the option to launch if decided."
North Korea has previously paraded mock-ups of a road-mobile missile thought to be an ICBM design termed the KN-08 by outside observers. It was also reportedly upgraded to the KN-14 version.
The latest and supposedly the new upgrade of the ICBM, placed on mobile launchers, is believed to be kept hidden until it is fired, making it significantly more difficult to track or stop such missile launches.
It has now been speculated that Pyongyang intentionally leaked information about its missiles in order to send a "strategic message" to the incoming Trump government. State media reports did not mention when Kim conducted his inspection of the military units.