Kim Jong-un is building a "world class" ski resort in North Korea and has visited the construction site to assess its progress.
The leader of the communist nation was given a tour of the Masik Pass Skiing Ground, which is being built by the Korean People's Army.
According to North Korea's state media agency KCNA, the resort offers a hotel, a storehouse for skiing equipment, a heliport and a cableway.
During his visit, Kim mounted an observation deck to hear a report about the construction of the resort and was "greatly satisfied" that the skiing area covers hundreds of thousands of square metres.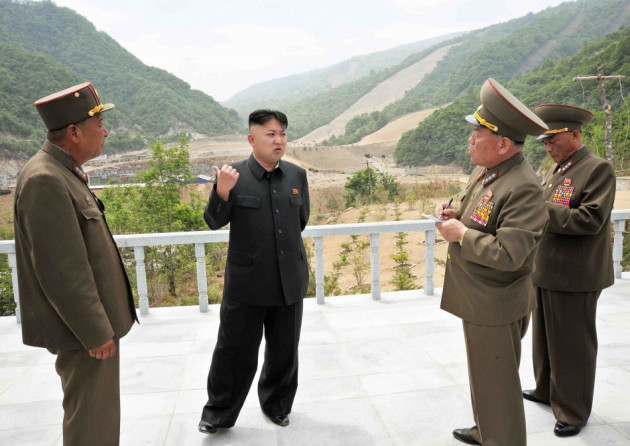 It includes primary, intermediate and advanced runs and Kim climbed to the peak of the resort, which is 1,360m above sea level.
Addressing the workers, Kim said the ski resort is positioned in an excellent location - as well as being near the Pyongyang-Wonsan tourist motorway, its position allows for a long period of skiing. He also said he looks forward to seeing the resort covered in snow.
He told the construction team ways to build the resort faster as he wants it open for this winter, and said it is his intention for it to be of a "world class" standard. According to the Telegraph, Kim said a "skiing wave" will hit the country once the resort is complete.
Kim's instructions included provisions for a drainage system to stop the courses being washed away when the snow thaws. He also said rest places, first aid stations and a cableway monitoring system should be put in place to prevent accidents.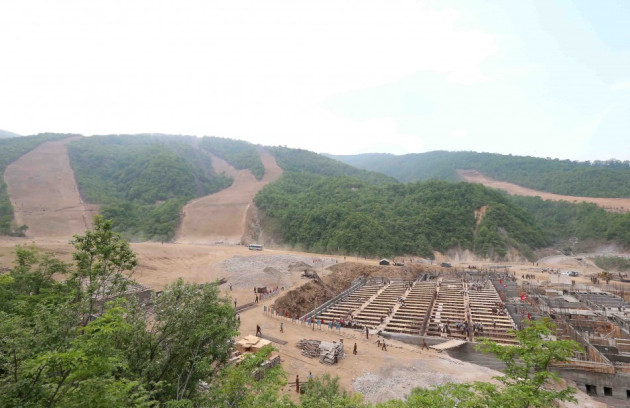 The area where the resort is being built will have snow from early November until the beginning of March.
It is believed the ski resort will be open to foreign tourists and that a nearby military airfield will be used to welcome civilian flights.
Some reports also suggest Kim's decision to build the ski resort was a result of South Korea winning the bid to host the 2018 Winter Olympics.
Kim also recently visited a fishery station and went aboard a fishing boat. KCNA said he instructed the commanding officers about how to effectively use spent fuel, and said the fisherman must have a warm place to rest in "as their hands are wet in cold water of rough sea".